Villa La Ferdinanda in Tuscany – also called "the villa of 100 fireplaces and chimneystacks" (and you can imagine why :-D) – is one of the 12 gorgeous villas belonging to the UNESCO site and bearing testimony to the influence the Medici family exerted over modern European culture between the XV and XVII centuries.
The view you can get from this elegant venue over the valley is stunning and gives you an idea of how beautiful the area is.
Cheryl & Steve picked up this gem in Tuscan to say I do in front of their beloved ones.  The side garden of the villa was the perfect location for a romantic ceremony. The decorations and all-white palette were classic and yet timeless. The beginning of the aisle was decorated with two Medici cups with big floral arrangements, while the bride and groom area was embellished with a traditional square arch with ivory fabric, which was the epitome of simplicity and elegance.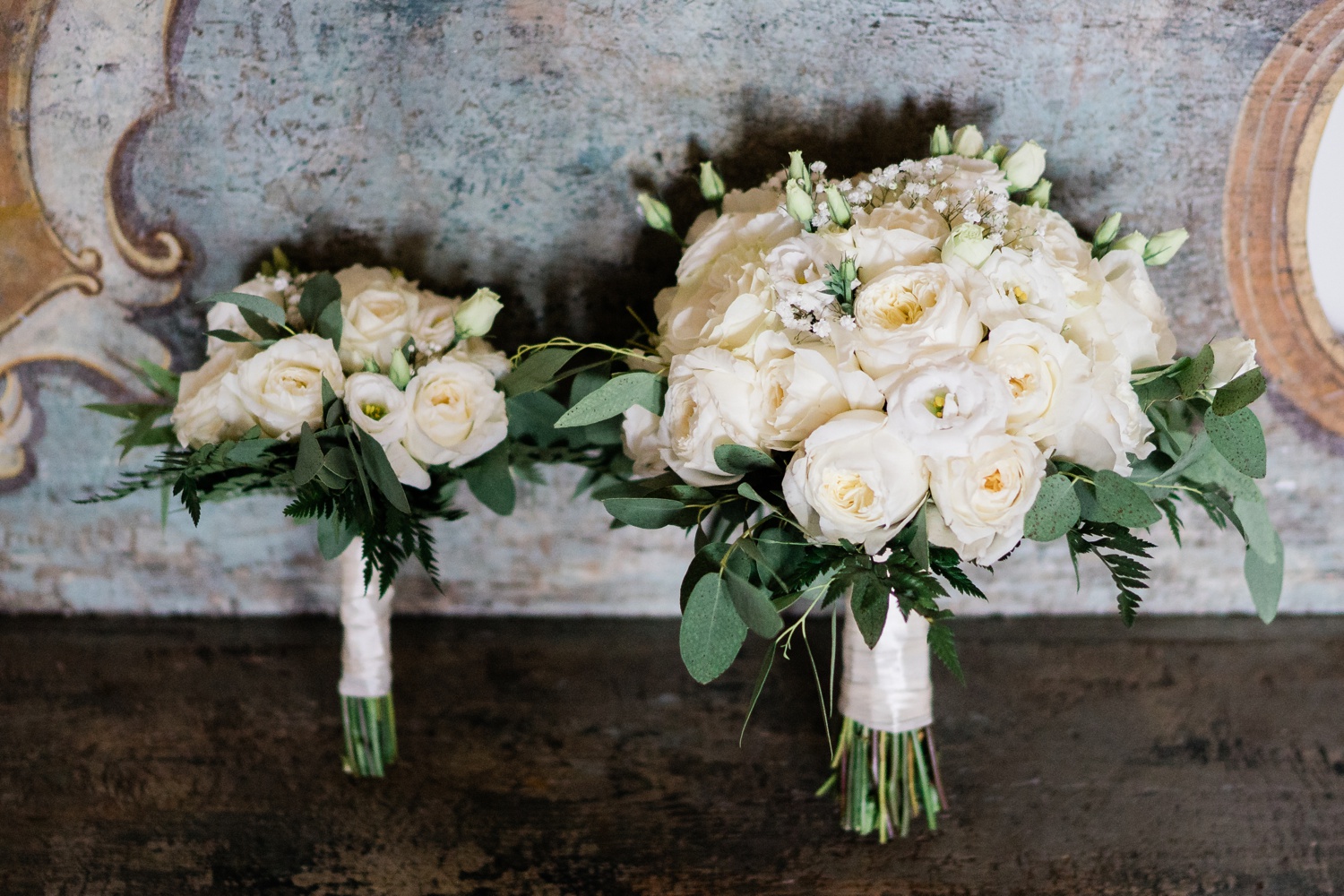 Their civil wedding ceremony was held by the Mayor himself, who welcomed them and their guests and solemnized Cheryl & Steve's commitment with a lot of enthusiasm.
The most Italian touch in the whole wedding was the presence of a folk band who played some of the most famous songs from our tradition, like "O sole mio!" and "Volare" and who accompanied the newlyweds and their guests to the cocktail area, after the ceremony.
Kids entertainers were the perfect addition to Cheryl and Steve's celebration, and the little guests had lots of fun with them during the day.
Dinner was held in the marvelous garden in front of the villa, where a long table for 72 guests was set up. 
The cake cut table was set up in front of the dinner table, so that guests could celebrate the newlyweds cutting a delicious Millefoglie with Chantilly cream and wild fruits from their own seats.
The DJ set and open bar started immediately after dinner, with a totally customized playlist the newlyweds had provided, which made their party memorable for them and for all their guests.
WP: me – Efffetti
Interpreter: me – My Wedding in Italy
Photographer: Daniele Pierangeli
Floral Designer: Simone Bertini