First off, when choosing to get married, the options are Symbolic, Civil, or Religious ceremony. Which one to choose? First off, let's clarify some aspects of each ceremony.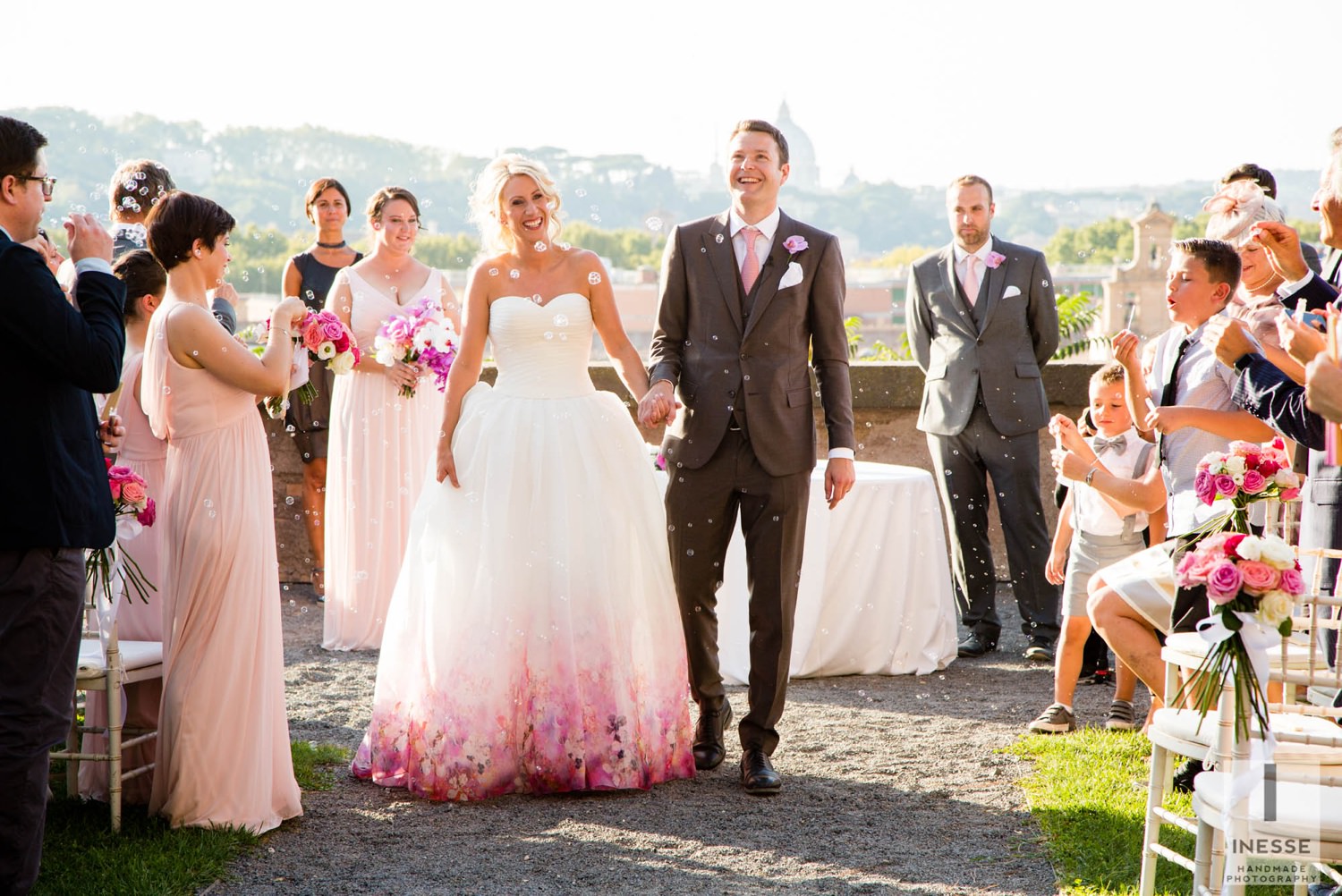 So, let's start from the easiest one: a symbolic wedding is non legally binding, which means it doesn't have any legal validity, and doesn't require any kind of paperwork. Basically, it's the ideal ceremony to go for in case you decide to get married at the very last moment. Usually, couples choose it for practical or economic reasons. No stamps, no translations, no legalizations, and so on.
A civil wedding – on the contrary – is legally binding, that means it is recognized by law. You need to go through a quite overwhelming paperwork management process without the support of a Wedding Planner. The procedures mainly depend on the country of residence of the couple.
The element which makes you understand you are attending a civil wedding is the three-colored sash worn by the Mayor or the Registrar acting on his behalf. It show the colors of the Italian flag:  green, white and red, and it's the symbol of our country.
As for the location, a civil wedding can take place in the City Hall or in any venue officially authorized by the City Hall, unless your Wedding Planner knows a Pastor authorized by the Italian Minister to officiate a civil wedding (and in that case, the ceremony can take place anywhere as long as the Pastor receives a Nulla Osta from the City Hall, but this is something your WP will clarify).
As for the religious wedding, the most common kinds of ceremonies held in Italy are Catholic and Jewish, although it's also possible to plan Baptist, Christian Orthodox, and Evangelist ceremonies.
Catholic weddings can only take place in a Church or on a consecrated ground. They are non legally binding unless you ask for a "matrimonio concordatario", which is a Catholic wedding with legal validity. In that case, you have to follow both the procedures (for the religious and the civil wedding). If you are unsure about what to do, don't worry! Your priest will give you all the instructions, and your wedding planner will assist you with all the steps in Italy.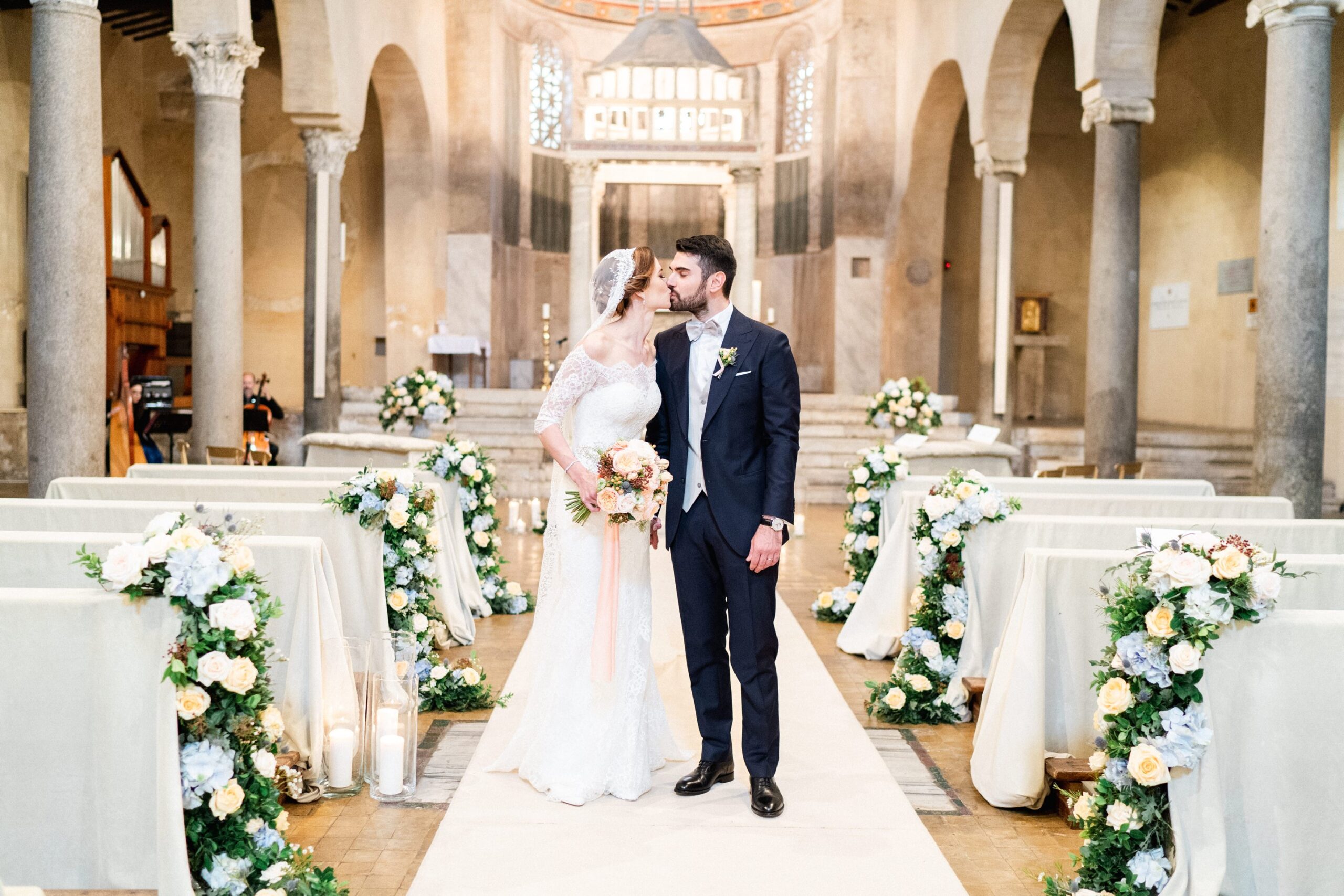 Jewish weddings (with a Reform Rabbi) can also be celebrated in Italy as long as a chuppah – the canopy under which the couple stand during their ceremony – is set up. In some parts of Italy, the ceremony can be hosted in a Synagogue, but it's always better to ask for an official confirmation to the Jewish community.
If you are unsure about the best kind of ceremony for you, I will provide you some more details to make you understand the differences and similarities between all of them.
WALKING DOWN THE AISLE


No matter the wedding ceremony, the walking down the aisle is not an option when you get married. Before getting into detail, I would like to give you a simple piece of advice that is not written in any Golden Book of etiquette: your wedding is YOUR wedding, so you can choose anybody you think most appropriate for walking down the aisle, either you are the Groom or the Bride. Always remember there are no rules written in stone to follow.
As you can imagine, I have had couples walking down the aisle together, grooms alone, brides with both parents, etc. Take a look at these photos because you'll see how many options you have, and they are all great!
Lauren and Russell, for instance, had their two sons – born from previous relationships – walking down the aisle before them.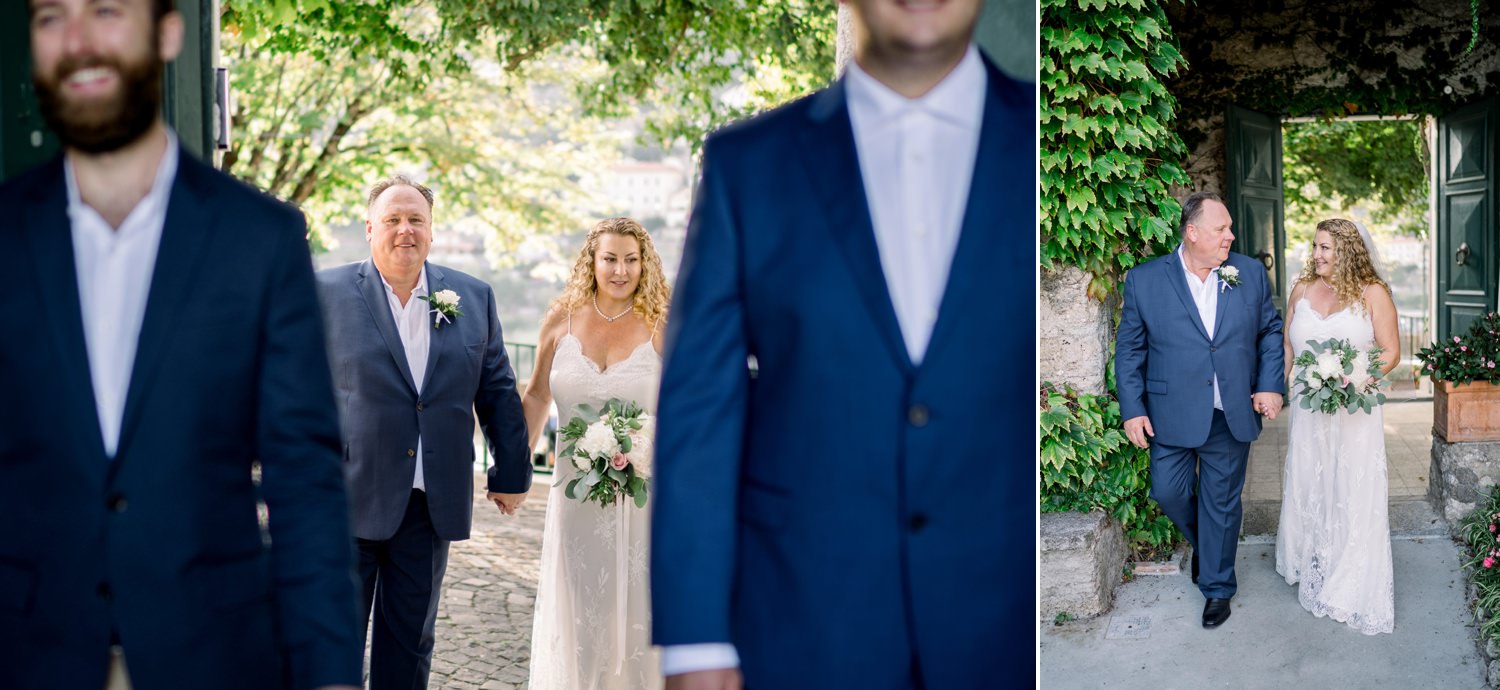 Gina had her husband-to-be wait her at the altar with his groomsmen, while a cute page boy walked down the aisle before her and her parents.
Besides groomsmen and bridesmaids, Lauren and Peter had a very special guest walking down the aisle: Mr Corgi, a superstar!
READINGS

Firstly, symbolic, civil, and religious ceremonies have different traditions. In a Catholic ceremony, there are some mandatory readings that you can assign to some of your guests; however the Second Reading can be skipped unless you are getting married on Saturday afternoon or on Sunday. For a complete guide to planning your Catholic Ceremony, take a look at Catholic Wedding Help, which shows very helpful information on the matter.
In a civil wedding, the only mandatory readings are the three articles of the Italian Civil Code related to marriage. They are read in Italian, like the whole ceremony, and then translated by an Interpreter if at least one among bride, groom, or witnesses don't speak Italian.
As you can imagine, in a symbolic wedding, the readings are optional, of course. You can choose any text,  or even a speech written by one of your guests. Again, no rules to follow! My advice is to select one or two readers from each side, to avoid making the ceremony too long.
EXCHANGE OF VOWS AND RINGS
This is my favorite part! Vows express the official commitment of the bride and groom, and that's why they play a major role in a wedding. In a civil and symbolic ceremony, after the question "Do you take ….?", you can pronounce your own personal vows. If you don't know where to start, you only need to google "wedding vows" and millions of links will come out. Make sure to tell the Mayor that you would like to pronounce your vows, as civil ceremonies are really quick (20 mins), so it's better to be clear on your intentions.
The Catholic wedding vows are more traditional, and are provided by the Liturgy of marriage.
As for ring bearers, following my favorites. They tell you a lot in terms of unconventional options but all of them are very nice, aren't they?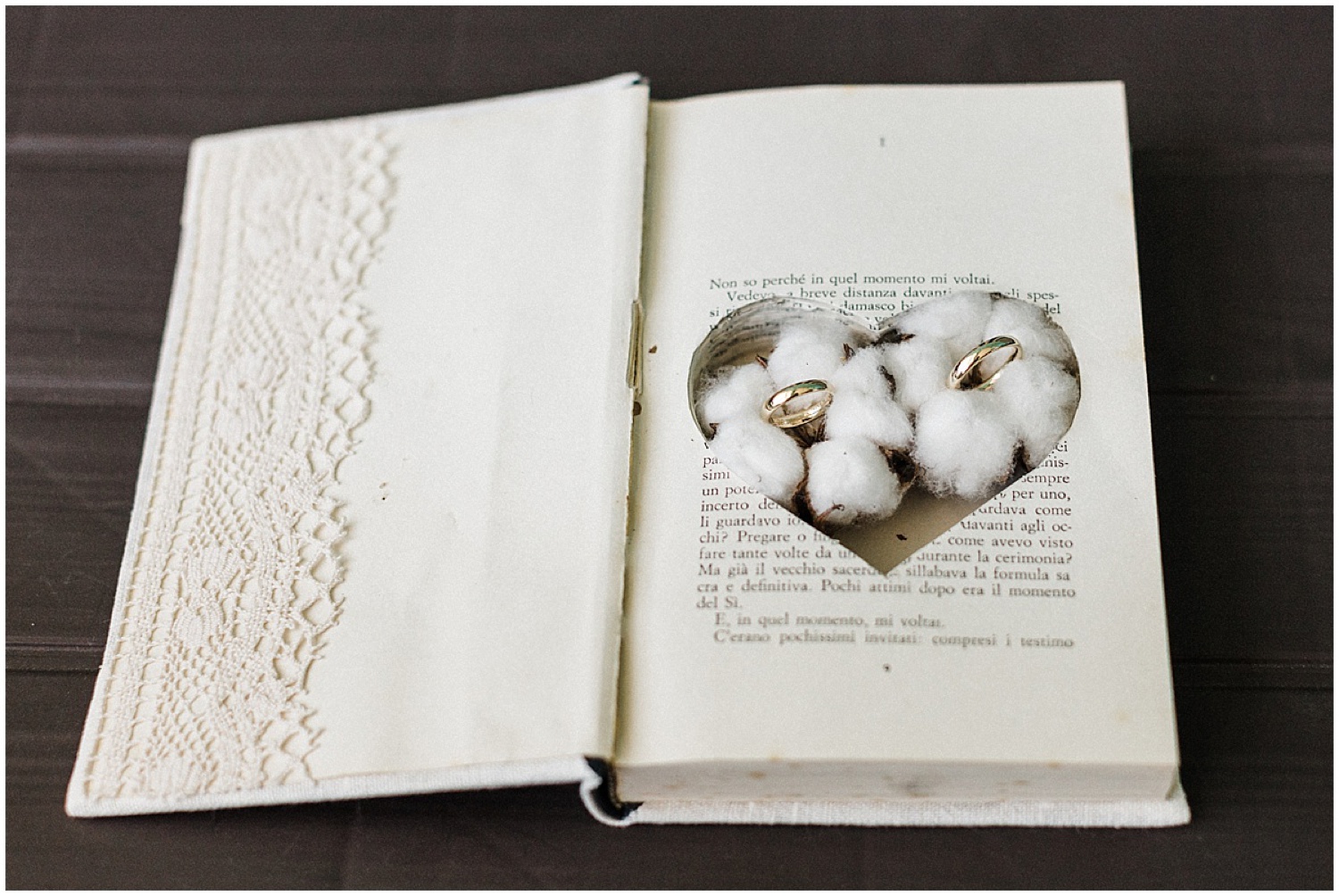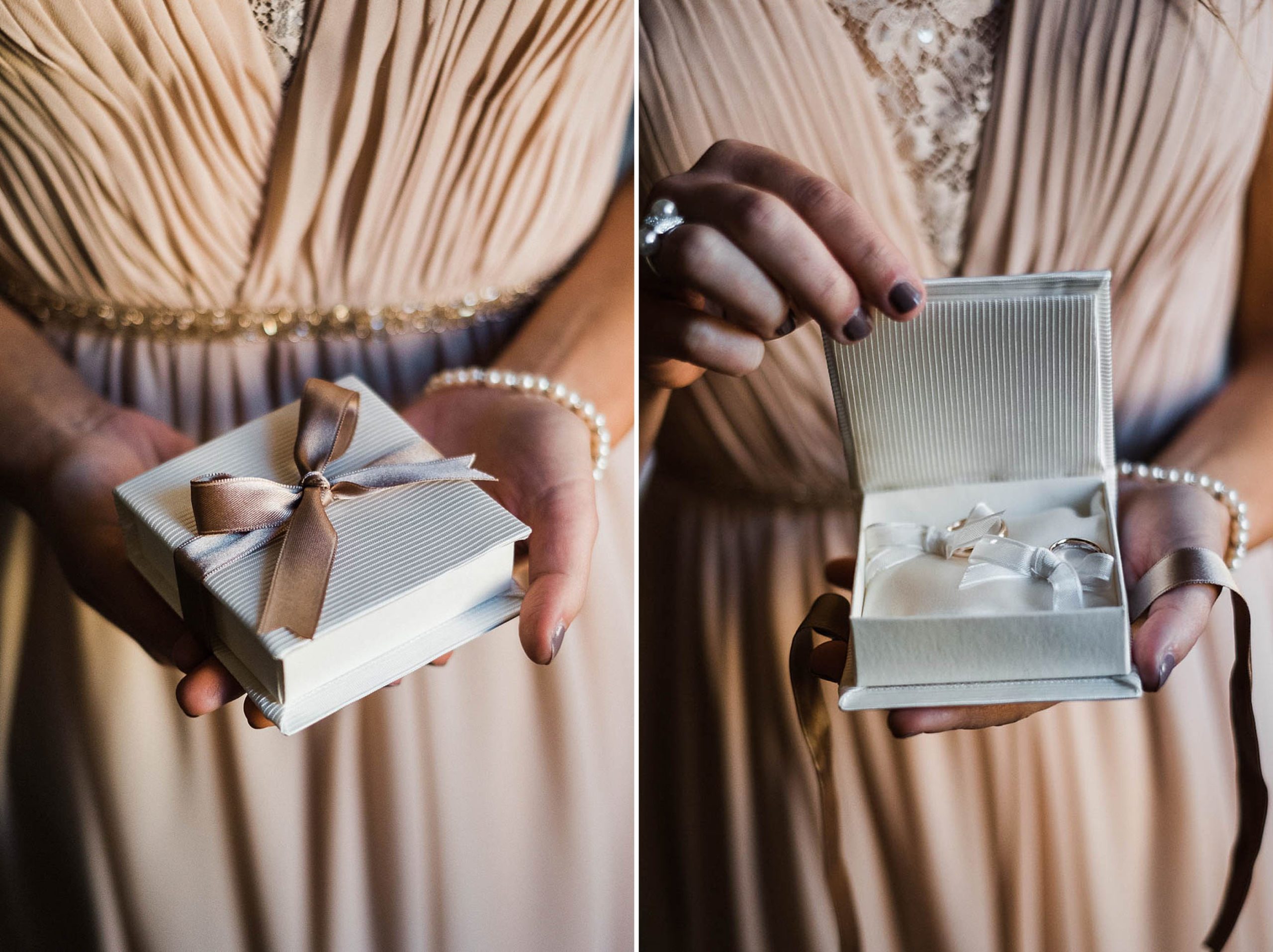 RITUALS
As a Wedding Planner who is also an Officiant, I have gathered many rituals to enrich your wedding ceremony over the years. They belong to traditions from all around the world. So, following some photos of hand fasting, sand, unity candle and rosary. They can make a difference in symbolic, civil, and religious ceremonies because they convey the right emotions to the audience and keep the attention focused on what's happening.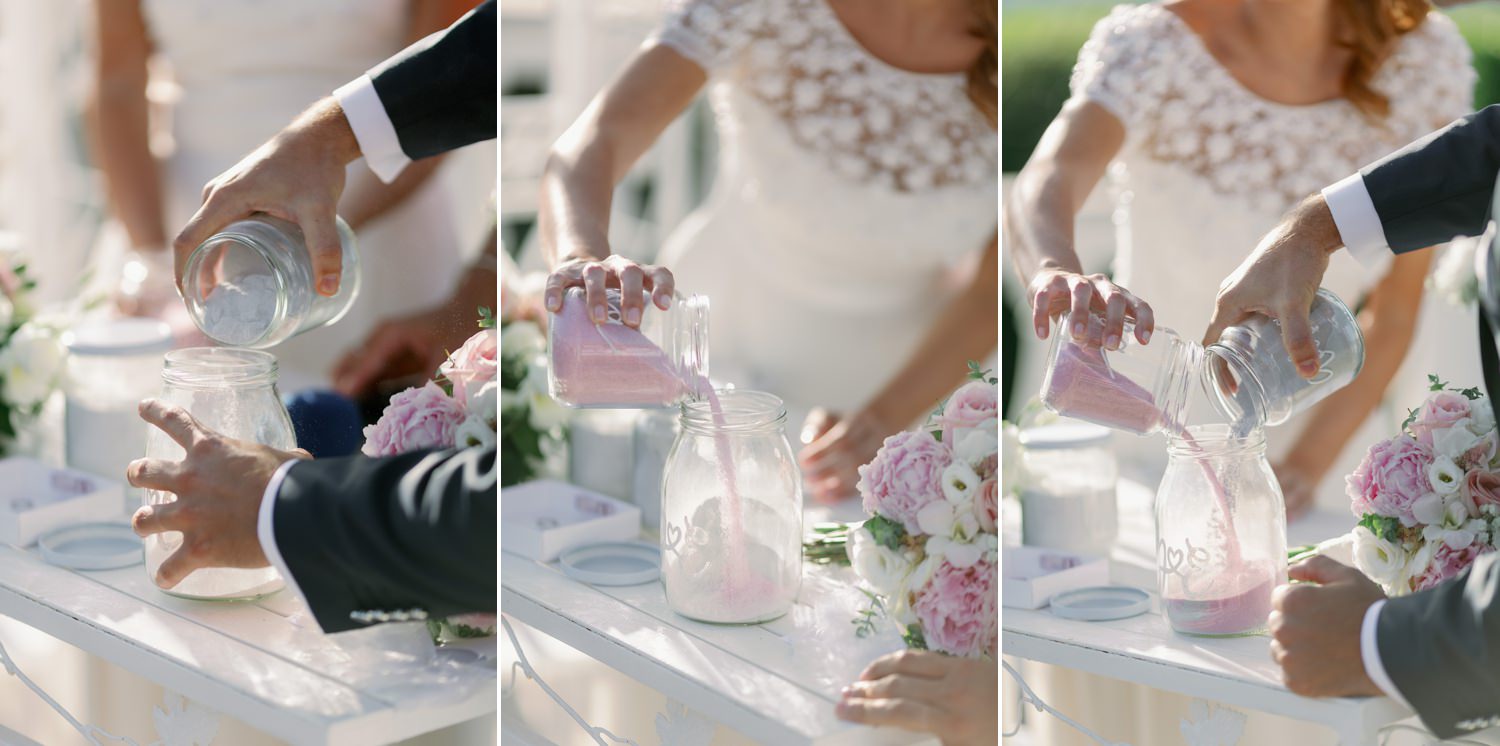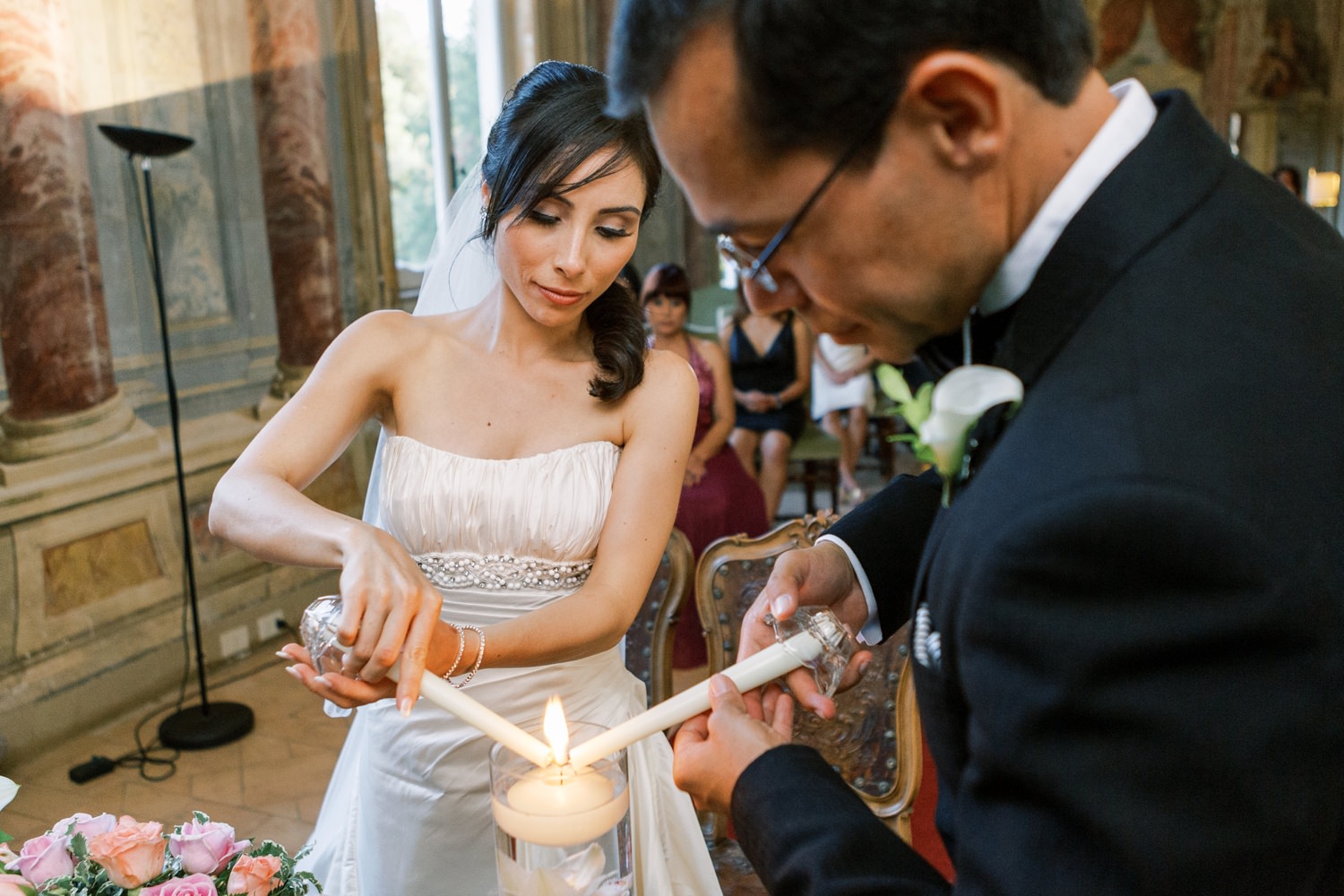 WEDDING EXIT TOSS
First off, this is a very nice tradition which can be adopted in symbolic, civil, and religious ceremonies, and can also be customized in many different ways. So, the only aspect you need to pay attention to is to get the authorization from the place (church, city hall, venue) where you will get married. Therefore, following some cool ones I had the pleasure to arrange for some of my couples.
In conclusion, no matter the symbolic, civil or religious ceremonies one choose, as long as you plan it the right way with your Wedding Planner to make it an unforgettable experience!
Photos: Jay Studio | Federica Cavicchi | Studio Bonon | Daniele Pierangeli | Andrea Corsi | Inesse | Nabis