In this post I would like to share with you some photos from a stunning wedding I had the honor to plan and officiate in Rome.
The bride and groom got ready in a cozy and refined boutique hotel on the Aventine Hill – Hotel Sant'Anselmo – located at few steps from the wedding venue, one of the most elegant and esclusive places in Rome: Istituto Nazionale di Studi Romani. This is much more than a venue which hosts events. It's a center of research whose goal is to show the artistic and cultural beauty of this wonderful city, through permanent documentary material, conferences, and site inspections.
Jessica is one of the brides any Wedding Planner would be happy to meet, as she is cheerful, unconventional, and very creative. Her gorgeous dress with sweetheart neckline and beautiful drawings at the bottom of the skirt was amazing!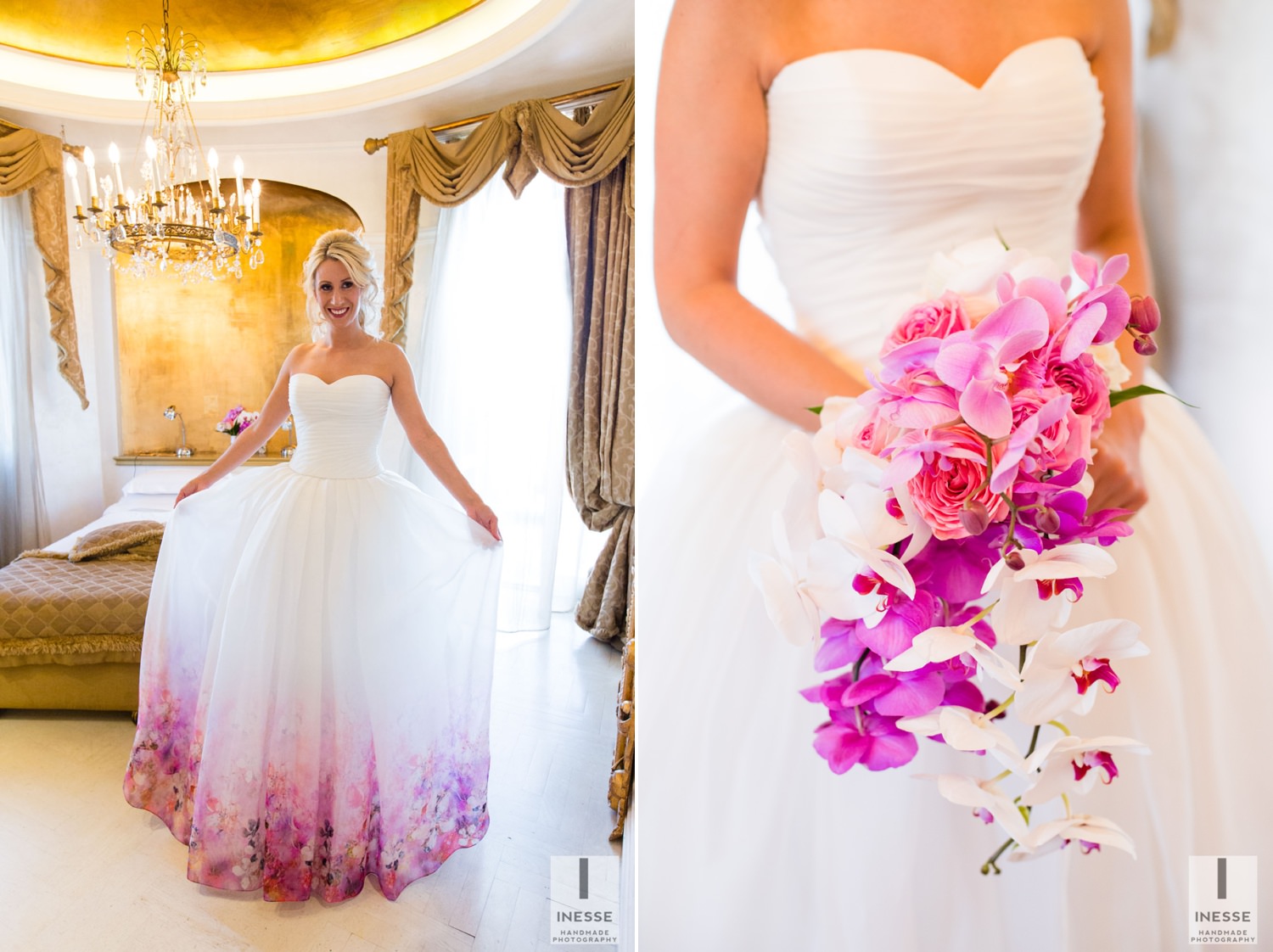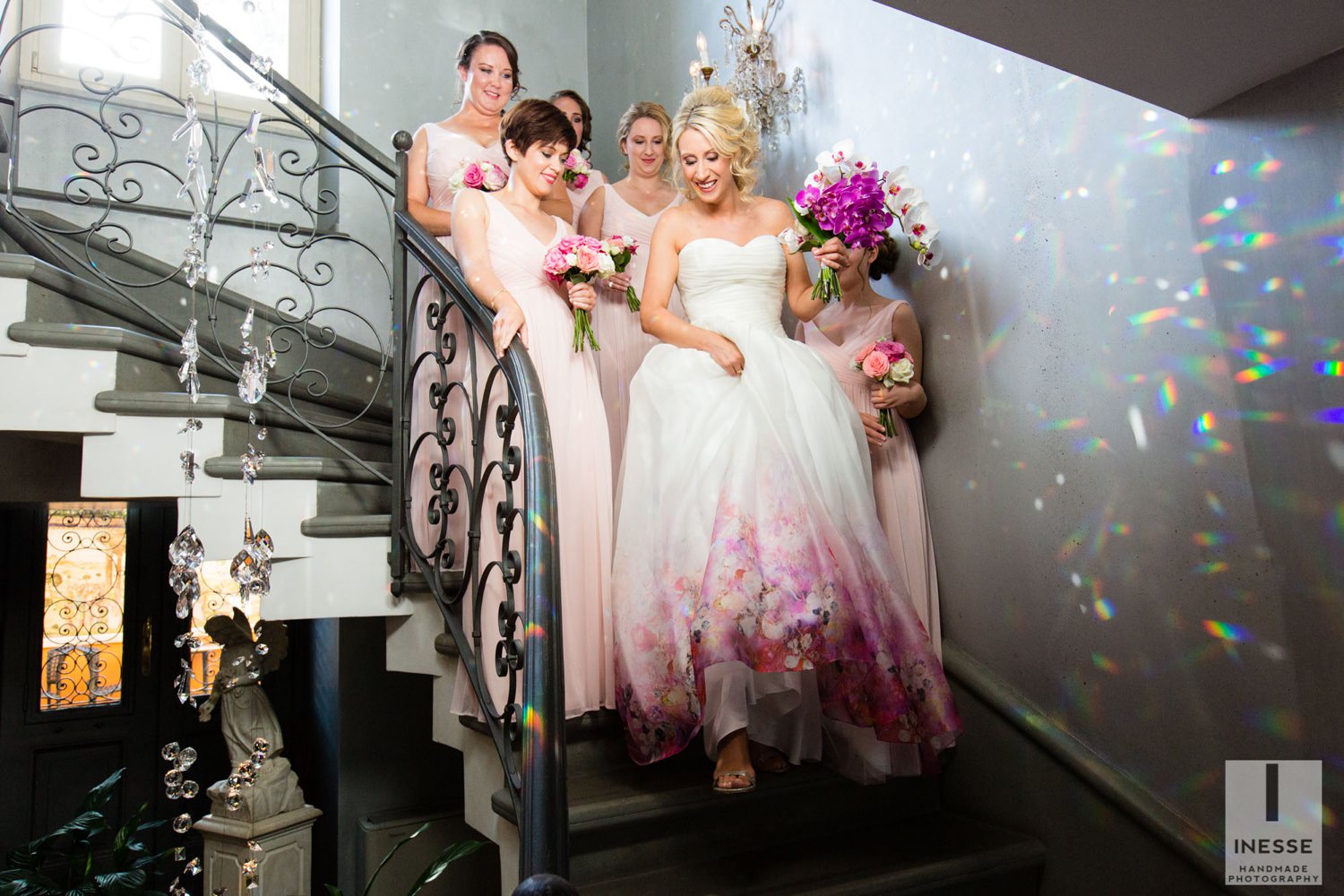 Matt chose – for him and his two groomsmen – a perfect traditional Italian three-piece suit with tie and bouttonière matching the wedding color palette.

And same did Jessica's father, who was very touched while walking her sweet daughter down the long aisle. Also the bridal party dresses and the ring bearers clothes were, of course, paired with the wedding color palette.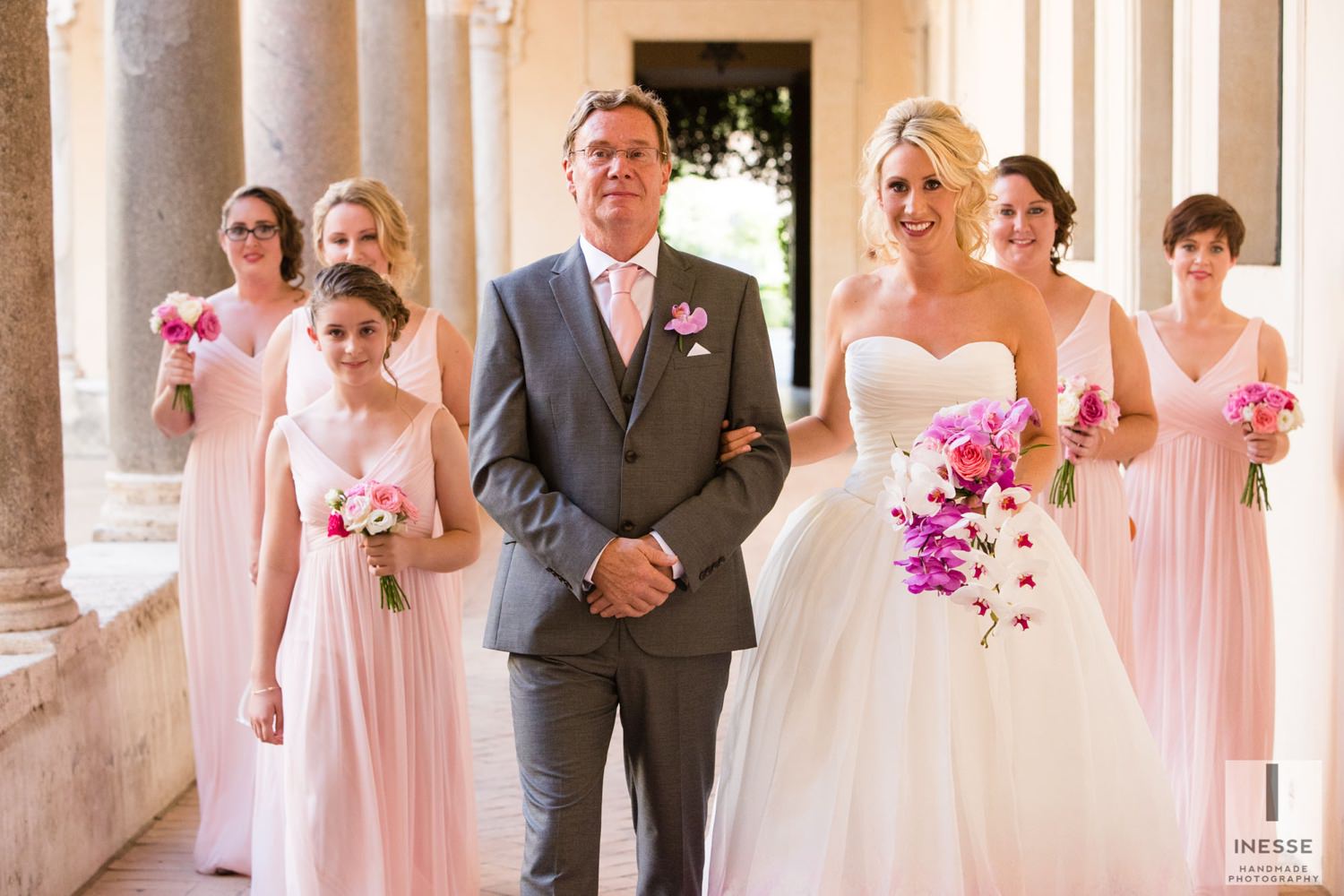 The ceremony took place in the secret garden of the venue, which has a breathtaking view on the center of Rome.