Elopement is a very intimate celebration day focused entirely on the couple. A day that is intentionally planned to be a reflection of what truly matters in a relationship. Eloping is about building an authentic experience around the most important part of a wedding — the I DO part. It can be luxurious and exciting, as was the case with Larry and James. 
They eloped in a sumptuous villa located in an enchanted Renaissance hamlet, where lush vineyards, gently rolling hills, and age-old woods in the Chianti area are the perfect background for an intimate and aristocratic wedding.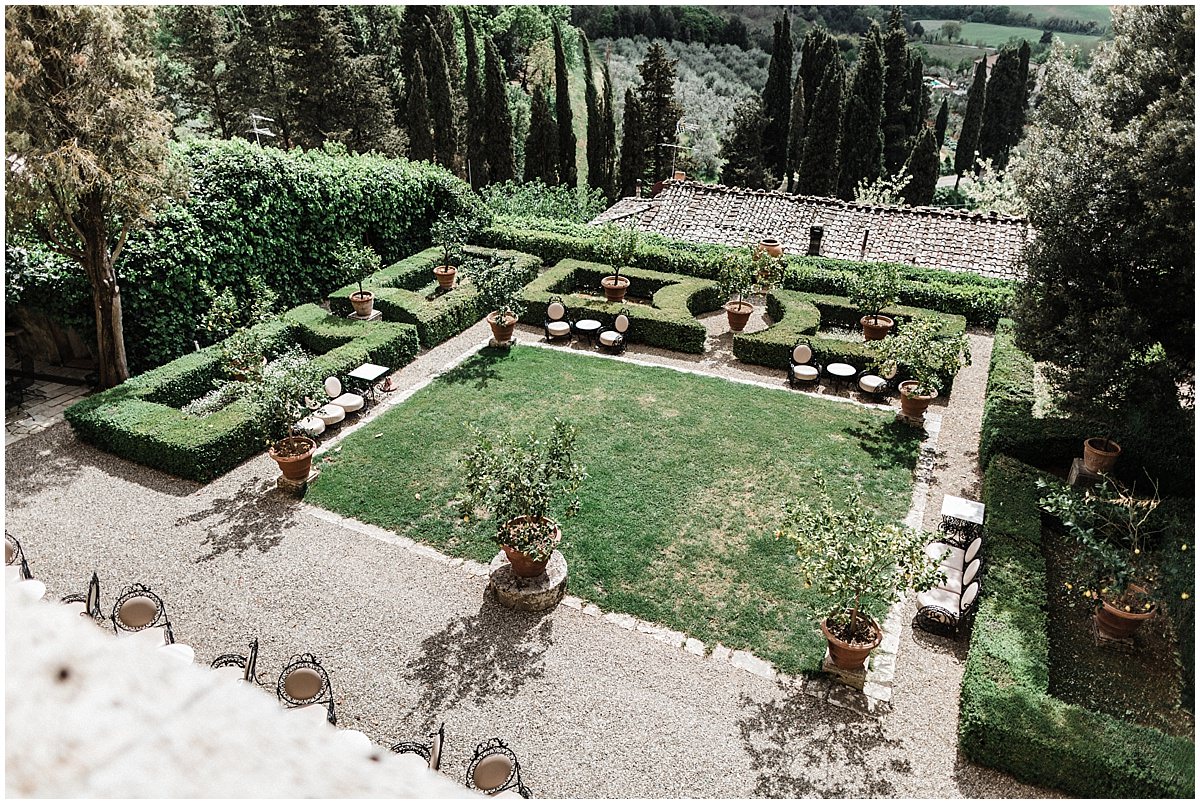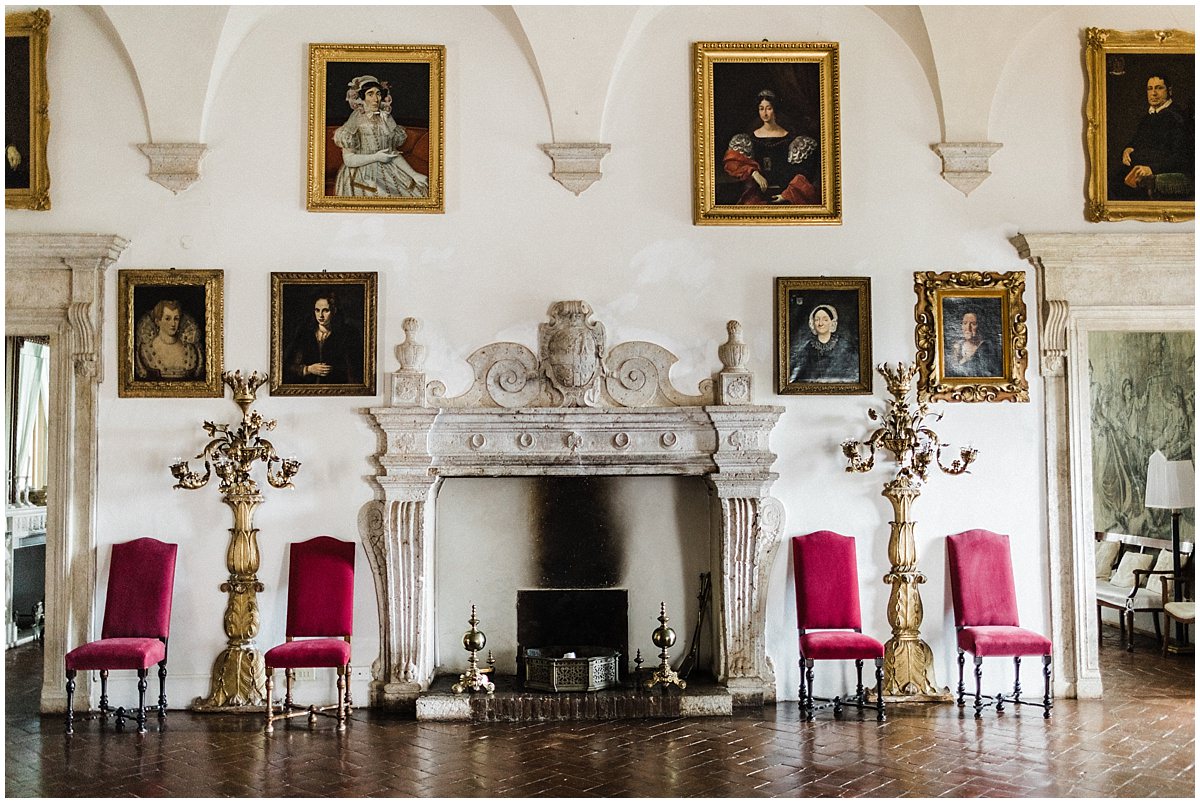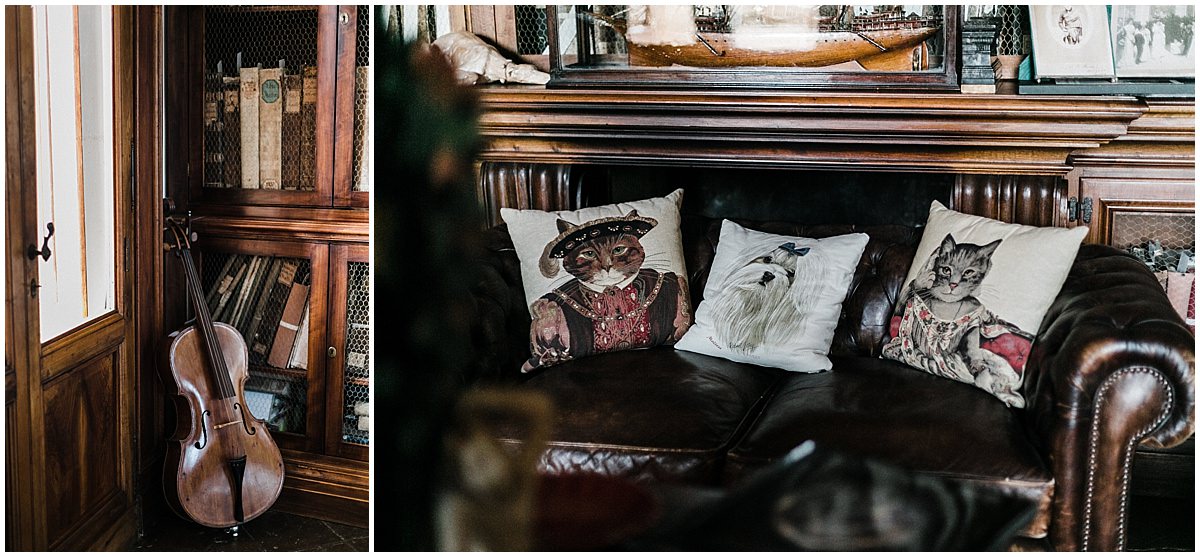 We had some great time when we met for a quick briefing just before the ceremony. They were both very relaxed and happy for the decision they had taken to commit to each other for the rest of their lives.

I had the honor to officiate their ceremony in the truly unique setting of a splendid 16th century Church, dedicated to San Carlo Borromeo, in a timeless and very touching atmosphere.
If you are asking yourselves how this was possible in a country like Italy, where only heterosexual couples are allowed to get married in a church, this is a good question. Well, I must say we were lucky as the Bishop of that Parish is a very open-minded person, and when we asked him for an authorization to officiate a non legally binding same-sex wedding ceremony, he replied: "Love is love, no matter the gender of people who love each other." That was a great lesson for us all…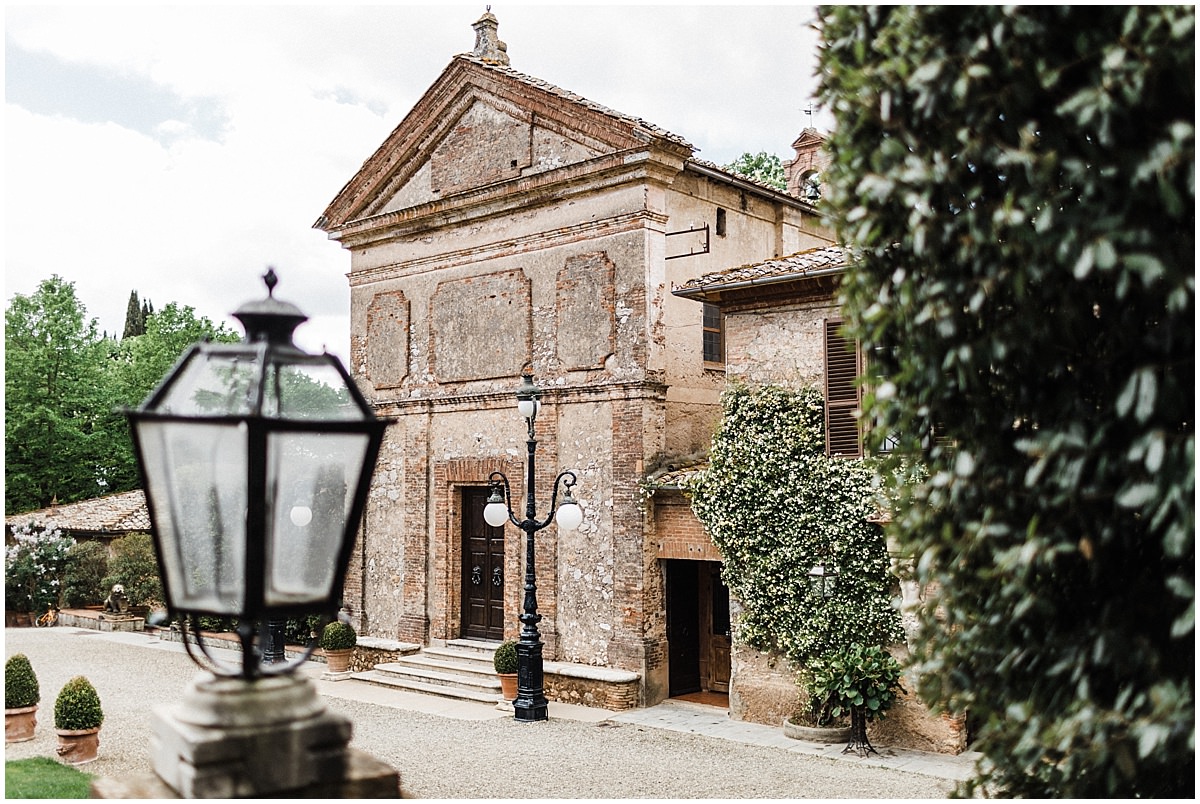 The sweet and delicate tones of a violin conveyed a romantic atmosphere of rare beauty.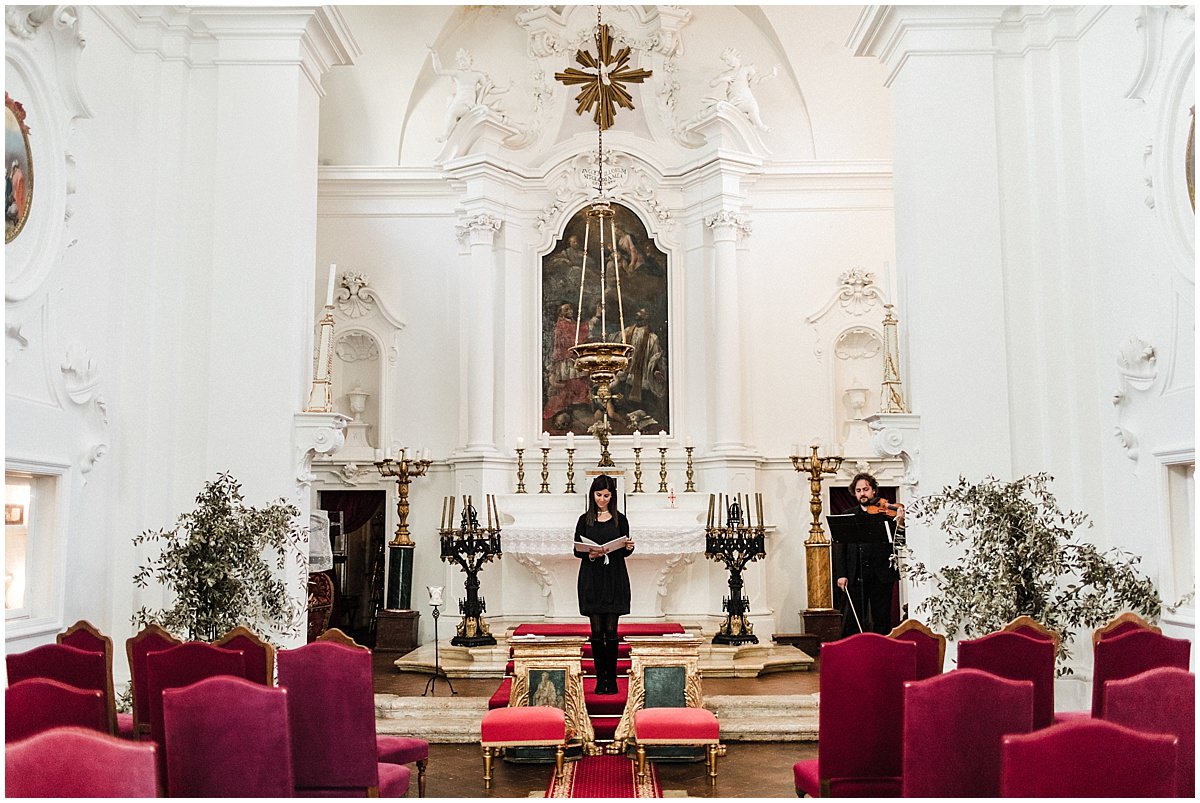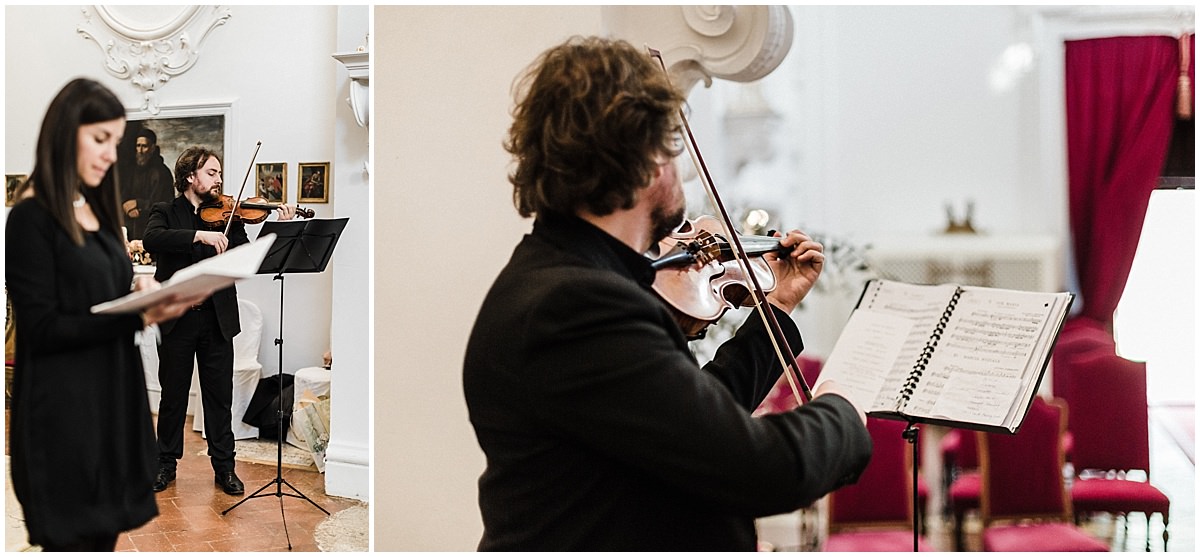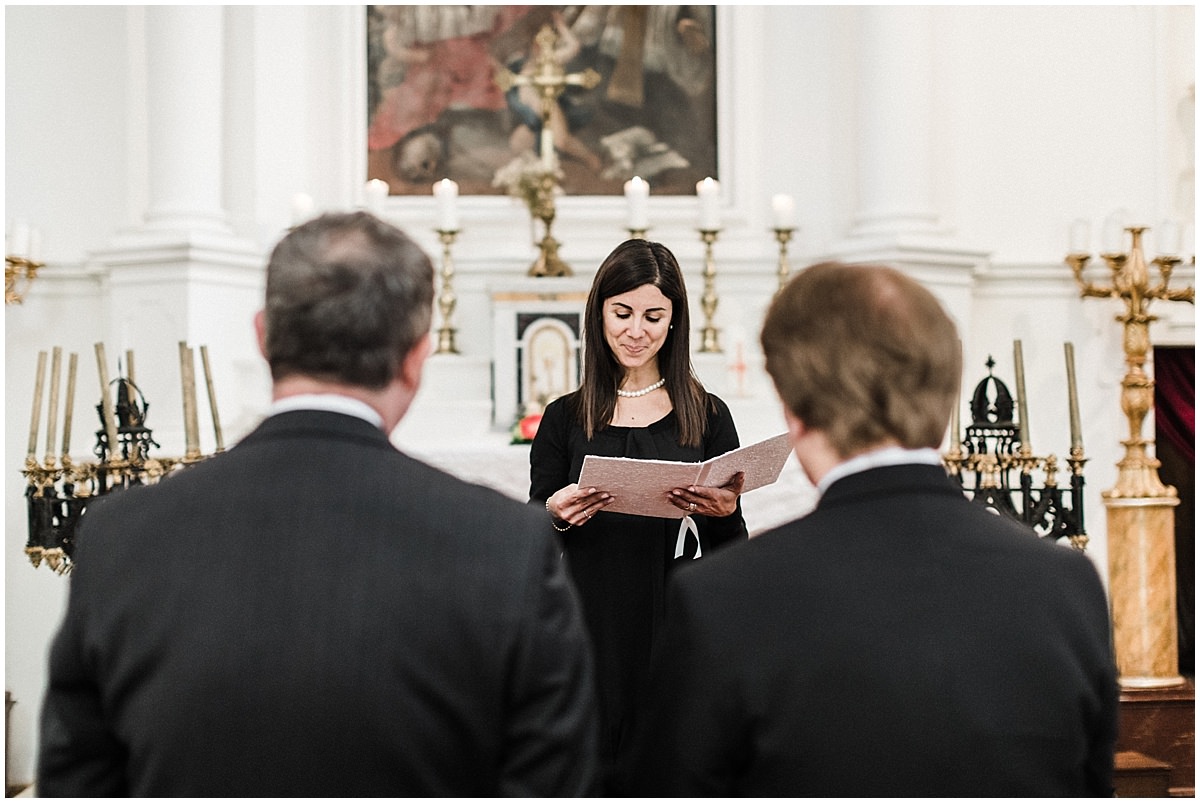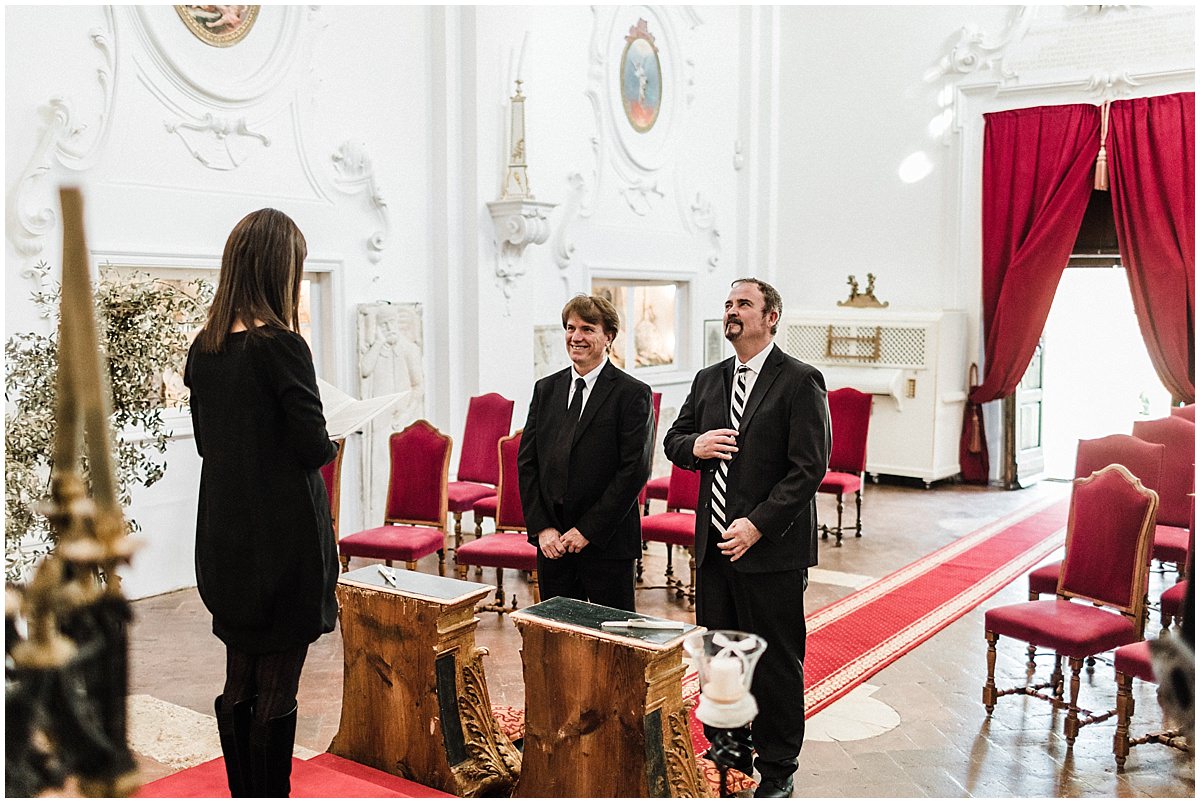 They pronounced their own heartfelt vows, and then they lit a Unity Candle to confirm their lifetime commitment to each other, which was a very moving moment for all of us!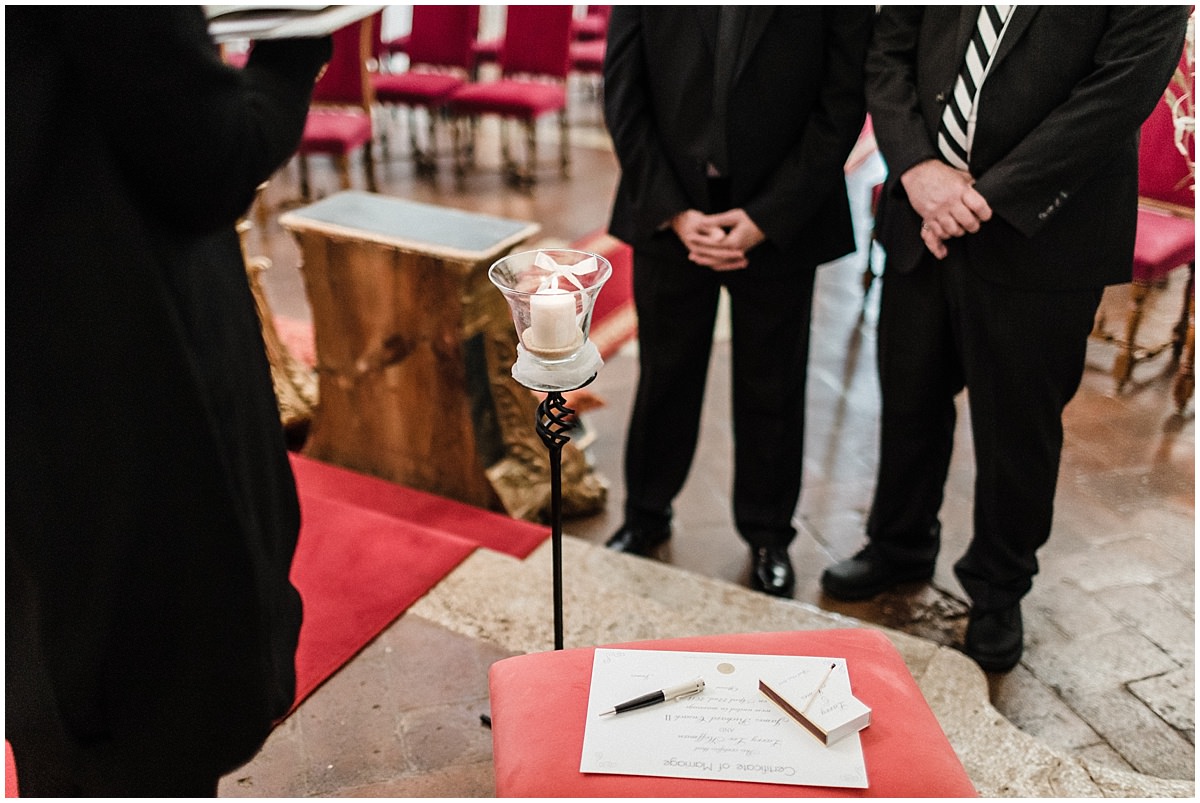 At the end of the ceremony, they signed an unofficial Certificate of Marriage, which was not legal but had a deep meaning for both of them.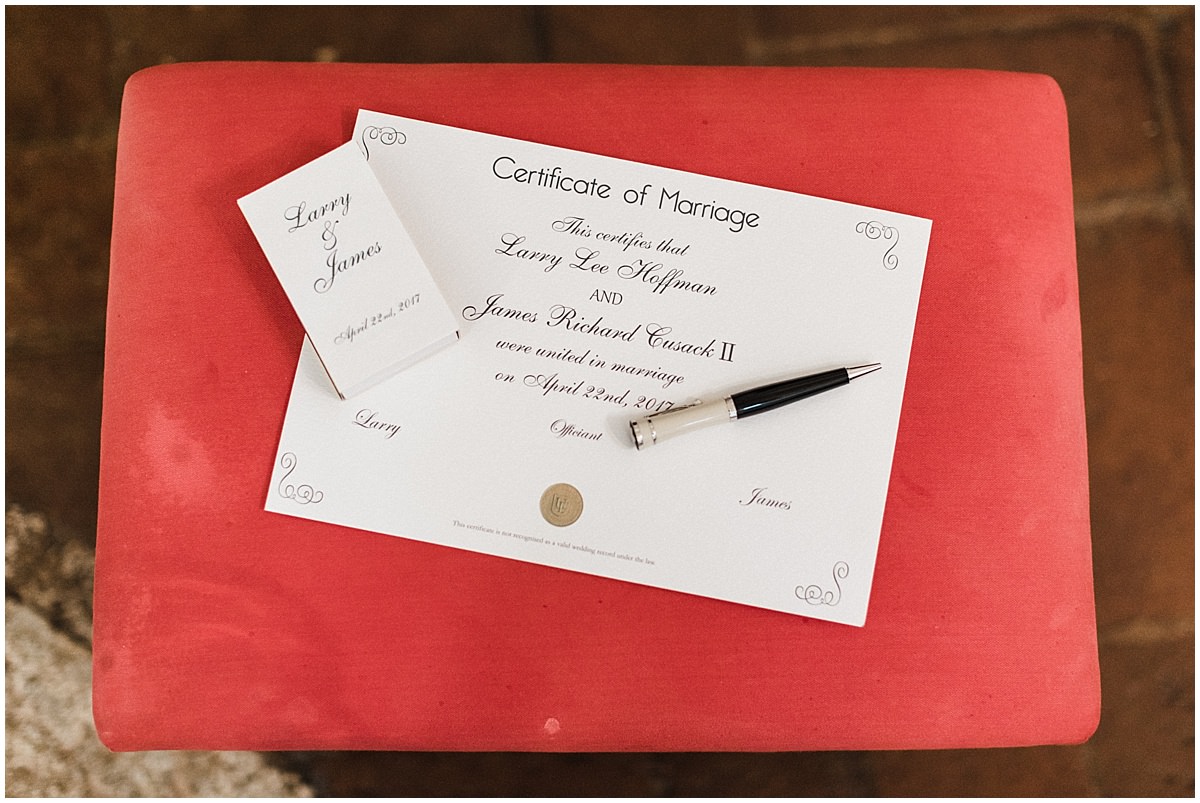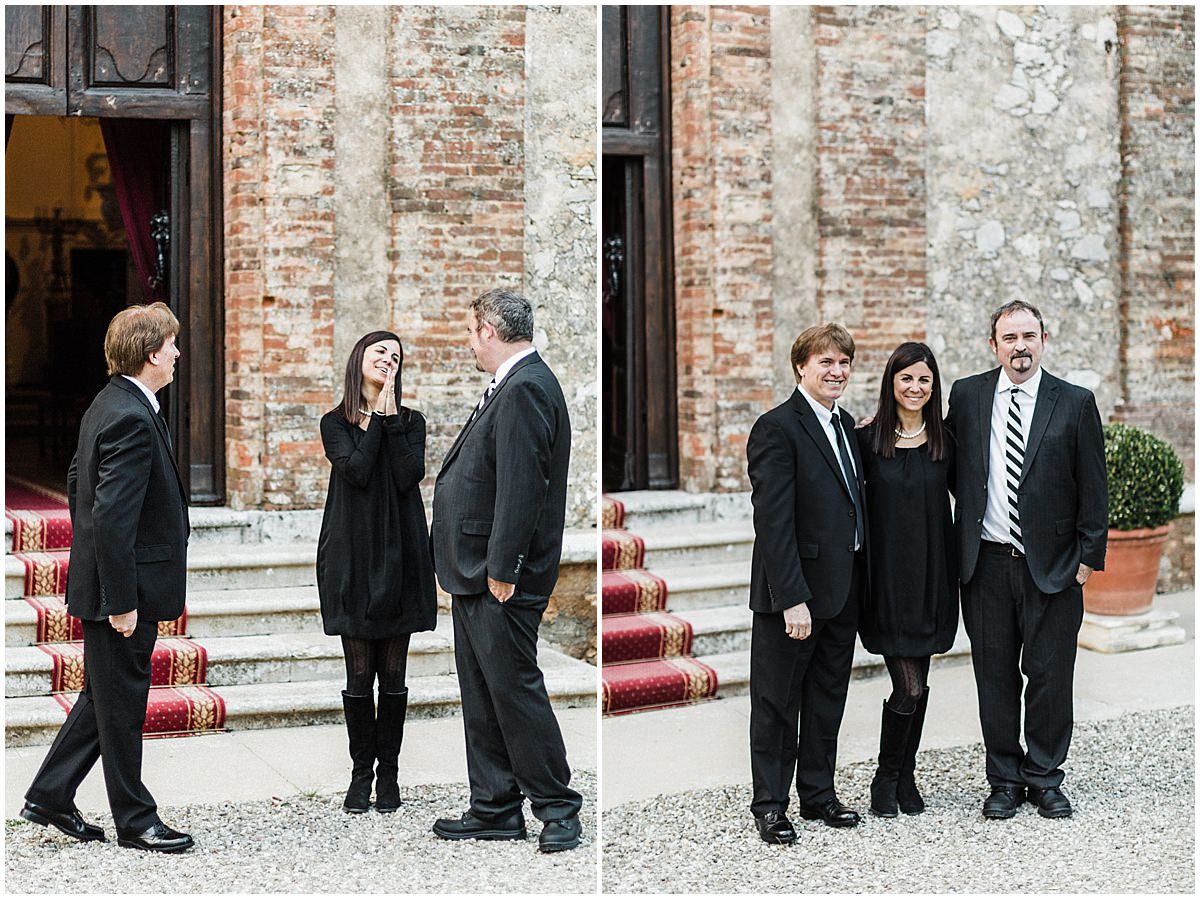 After an intimate aperitif on a private terrace overlooking the lush gardens of the Papal villa, they had an exclusive dinner by candlelight in the loggia with a sophisticated gourmet menu, specifically thought for them by the talented Chef and served by a private waiter.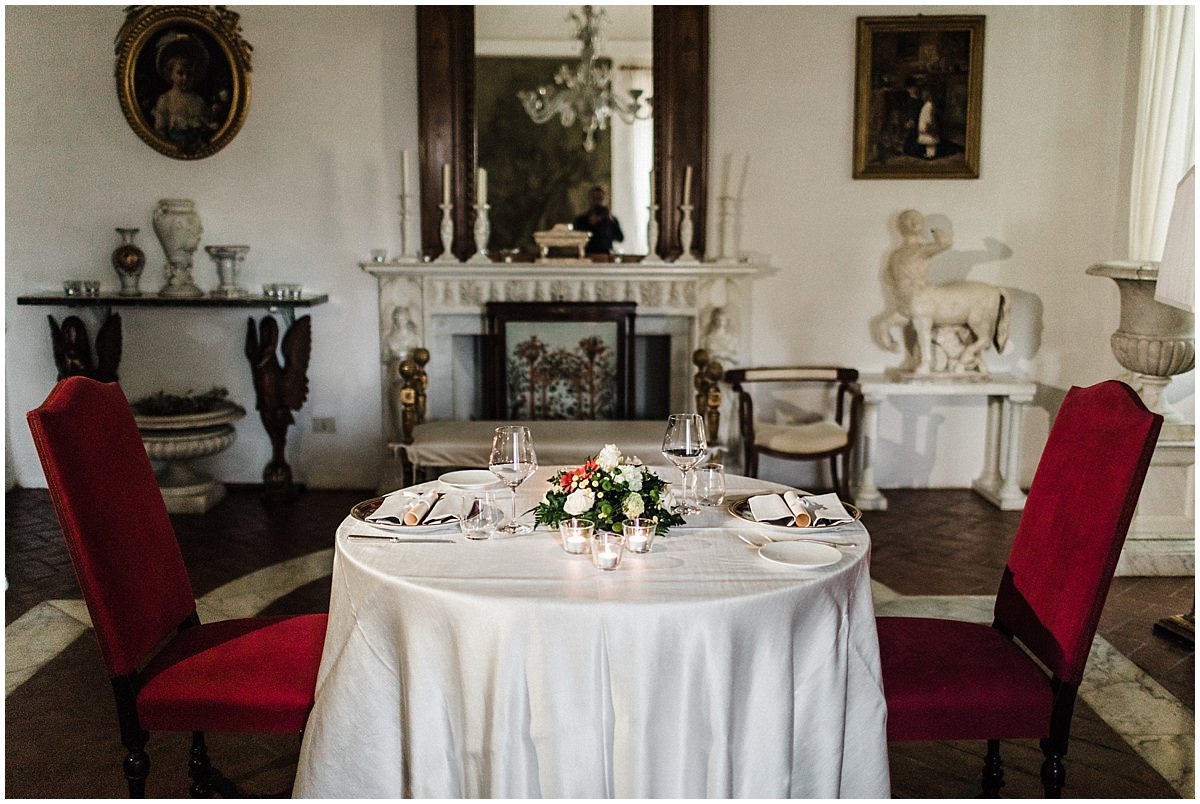 We are proud to have been part of this marvelous day, where two people declared their love to each other teaching us that true love can overcome any obstacle. Deep love can conquer all, and YES, Larry and James did definitely conquer us!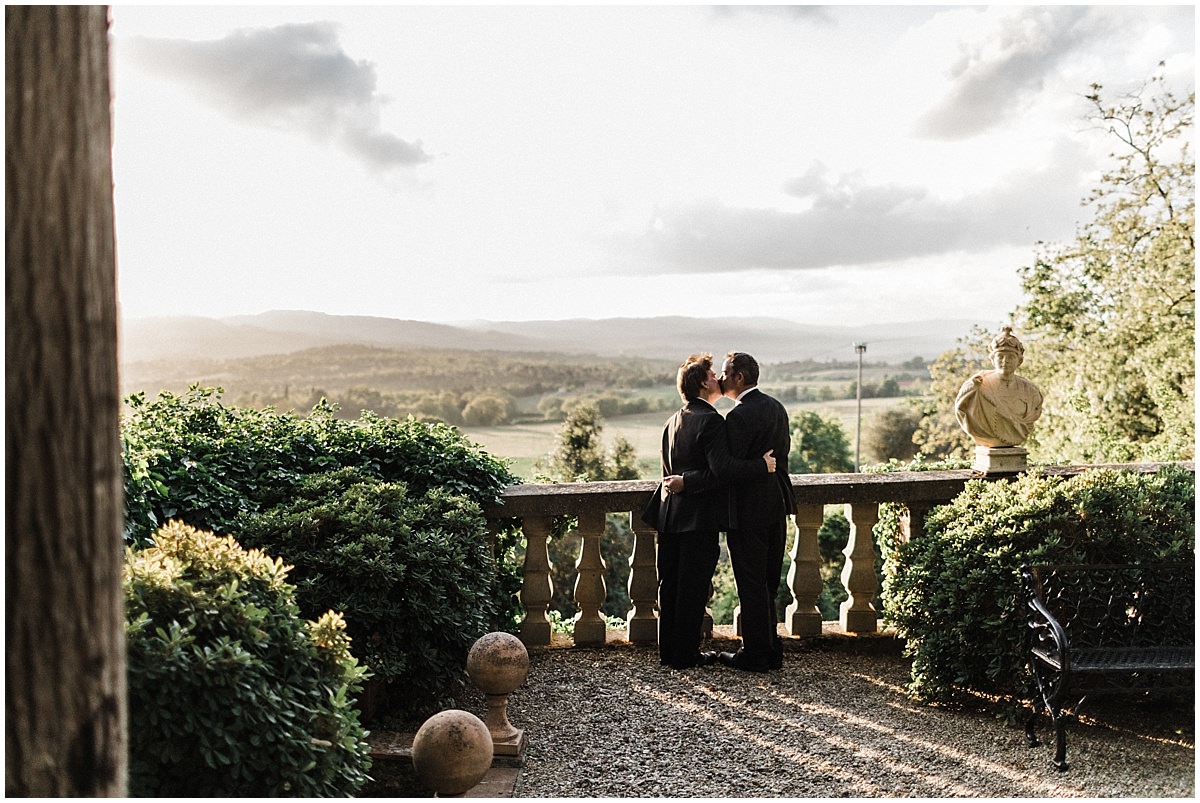 Photos: Daniele Pierangeli
Wedding Officiant Agency: My Wedding in Italy