If the idea of a big bridal bash is too overwhelming for you in terms of practical and economic commitment, an elopement is the best alternative to create a perfect memory of your Special Day.
Which are the peculiarities of an elopement and how can you plan it without feeling stressed? I would say: hiring a Wedding Planner is the first action to take, of course! And that's why I have decided to write this post to help all those couples who are curious to understand what's behind the scenes.
According to the Merrian Webster Dictionary, the meaning of elope is: to run away secretly with the intention of getting married usually without parental consent. Nowadays, this definition is a little outdated, as couples who elope simply want to have a more intimate wedding, taking the occasion of spending some great time with their most immediate relatives and/or friends.
For sure, an elopement is a very small wedding with few guests, and yet with all the main services any wedding requires: photographer, venue, bridal bouquet, (simple) reception.
My first advice is to look for a venue where you can have everything at hand, that means accommodation for you and your guests, a location for the ceremony, and a nice place for the celebration of your union.
The venue you see in the following pictures is a cozy 19-century boutique hotel called Il Palazzetto, located on the Spanish Steps. I literally LOVE it, as it can boast of offering a terrace with a breathtaking view on one of the most famous landmarks in Rome, and also a nice restaurant for an intimate reception.
Avoiding the stress of transportation in a city like Rome – where traffic jams are a daily occurrence – is a major goal for foreign couples, and will be a fabulous gift for your guests!
Another aspect you should consider when choosing the venue for your elopement is its location. Photos are the most important and long-lasting memories of that day, and Il Palazzetto is the perfect spot for an unforgettable couple shoot. Moreover, it's located in the shopping district, at few steps from the most characteristic districts of  the Roman movida, like Campo de' Fiori, Trastevere and Piazza Navona.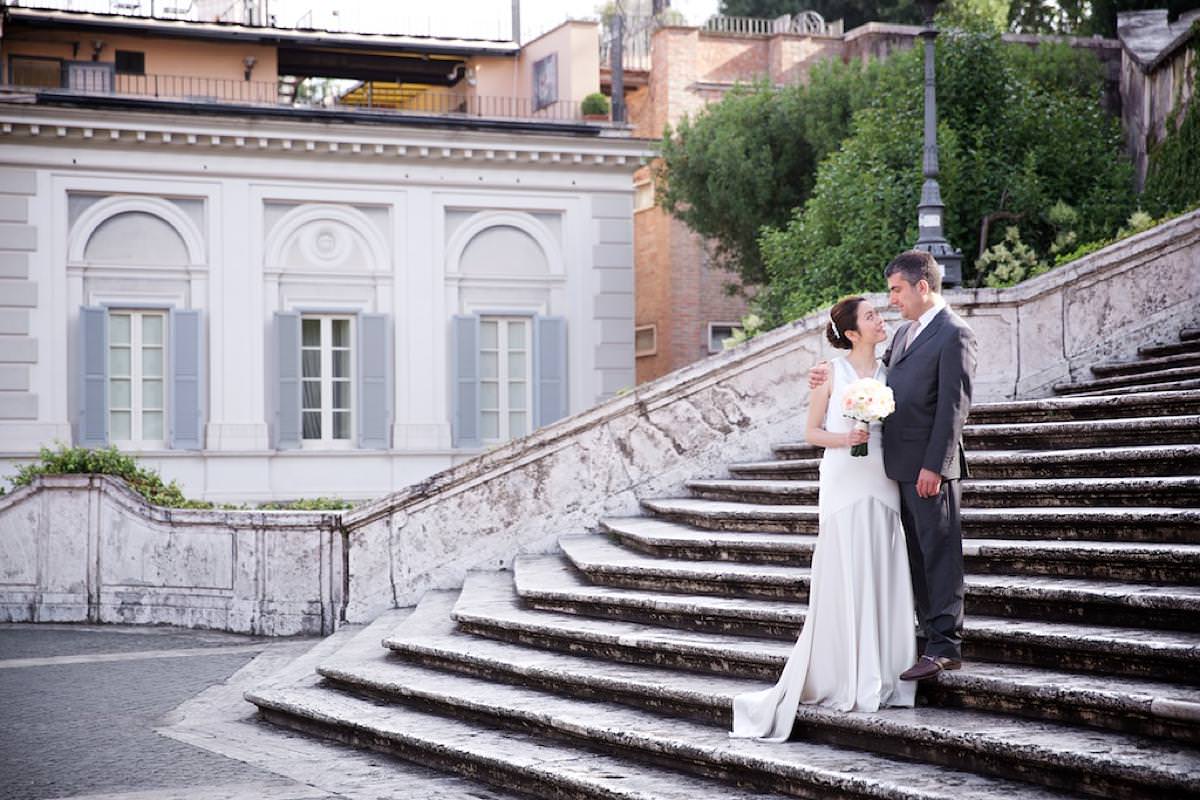 Photos: Rossini Photography
Wedding Officiant Agency: My Wedding in Italy