Like a priceless gem located in the midst of bushes and rocks, made up of refined private villas and romantic suites, the Hotel Pitrizza is the perfect getaway where privacy and intimacy are always guaranteed. Its breathtaking views over the bay and a beautiful private beach are the perfect background for an unforgettable wedding in a relaxed and exclusive atmosphere.
I had the honor to officiate a wedding ceremony in this stunning scenery, where time seems to stop, and Nature surrounds you with its beauties.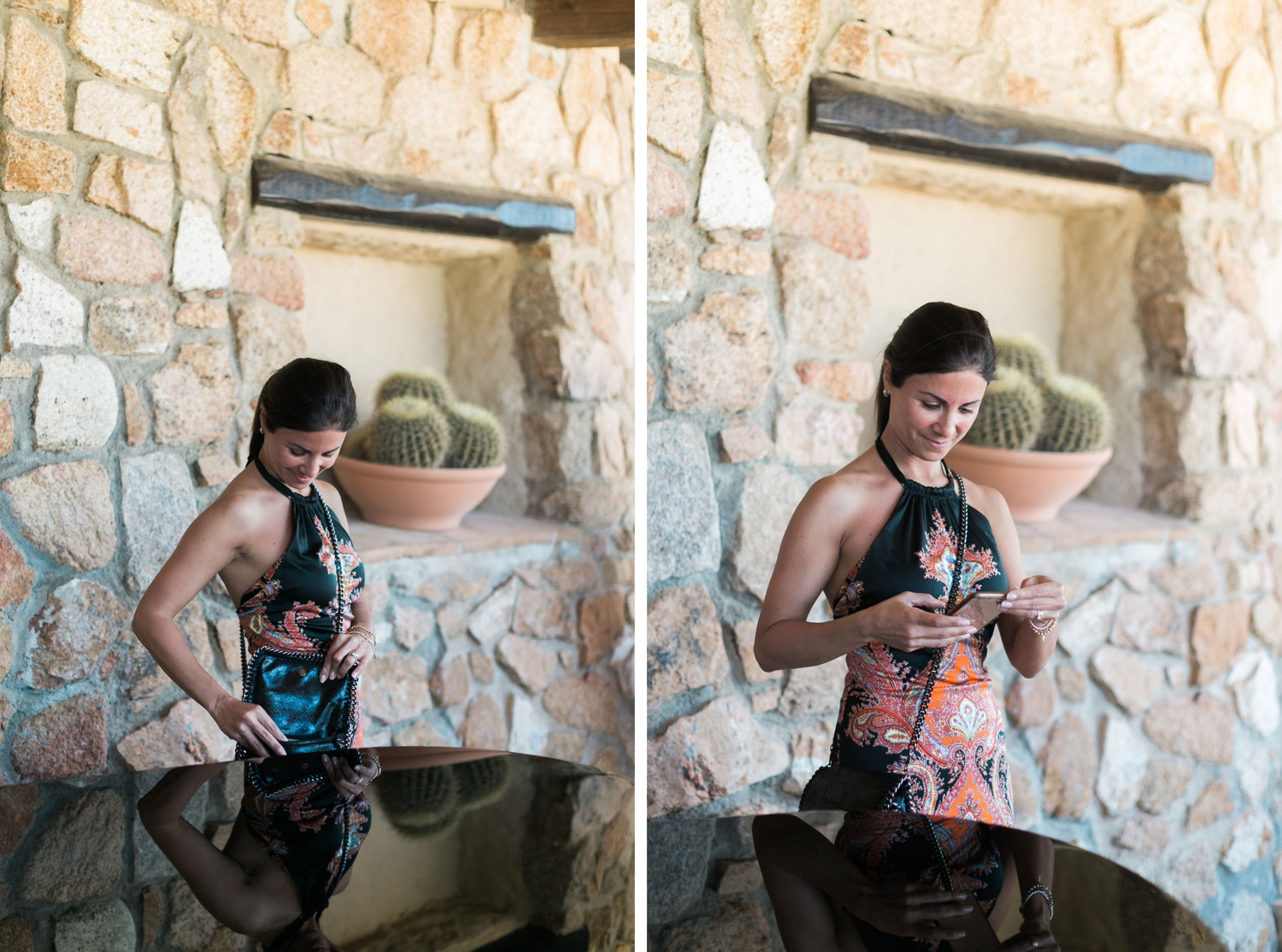 Before the ceremony, I always take some time to revise my speech, and to find the right concentration. Those instants are essential to me as I feel the importance of my role as a wedding celebrant committed to provide my couples an experience they will treasure for the rest of their lives.
Welcoming guests and making them feel at ease is one of my favorite parts as we all become part of a big family!
The moment when the bride starts walking down the aisle is one of the most exciting and moving as I realize (like everybody else, of course!) that it's really happening and I'm always moved!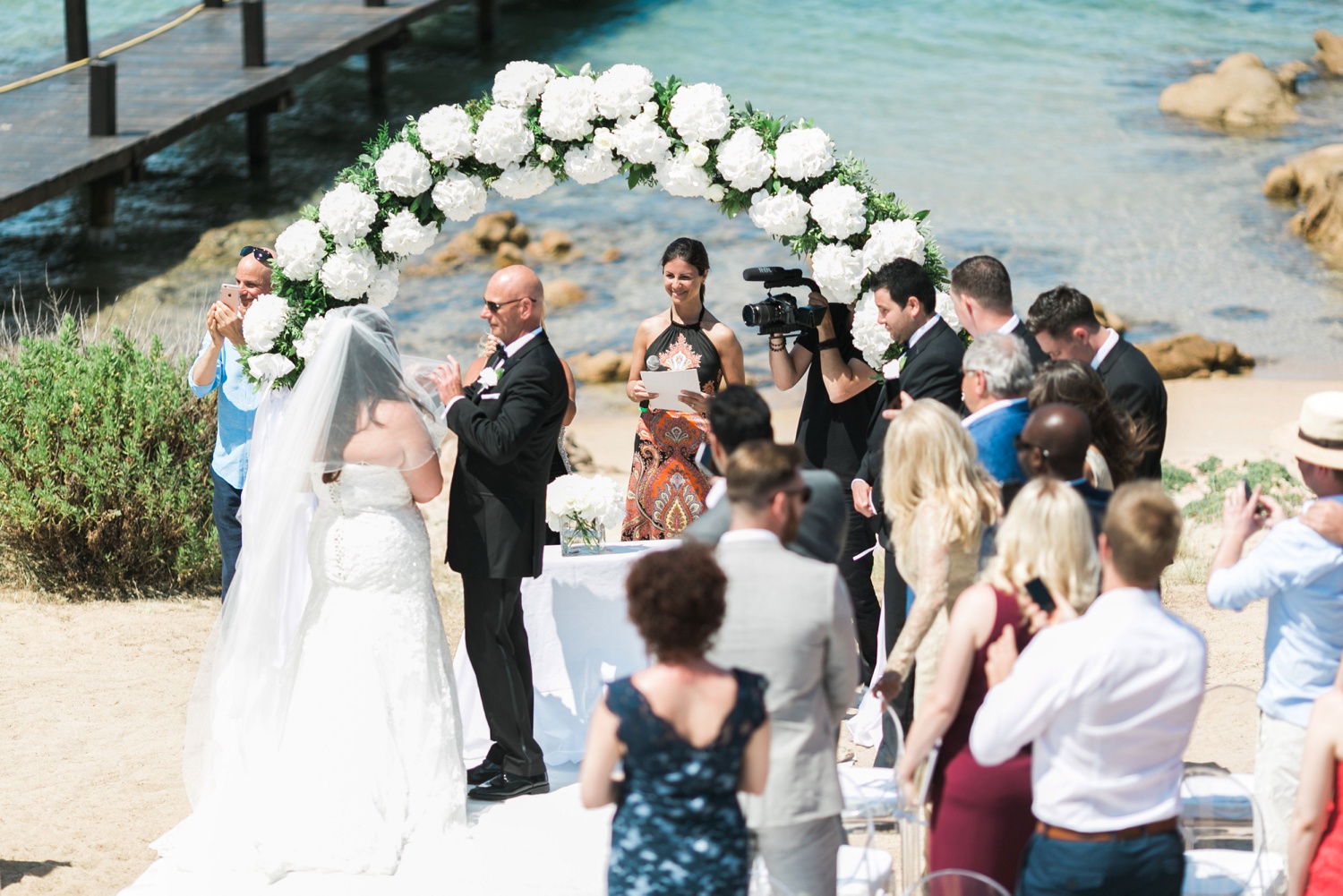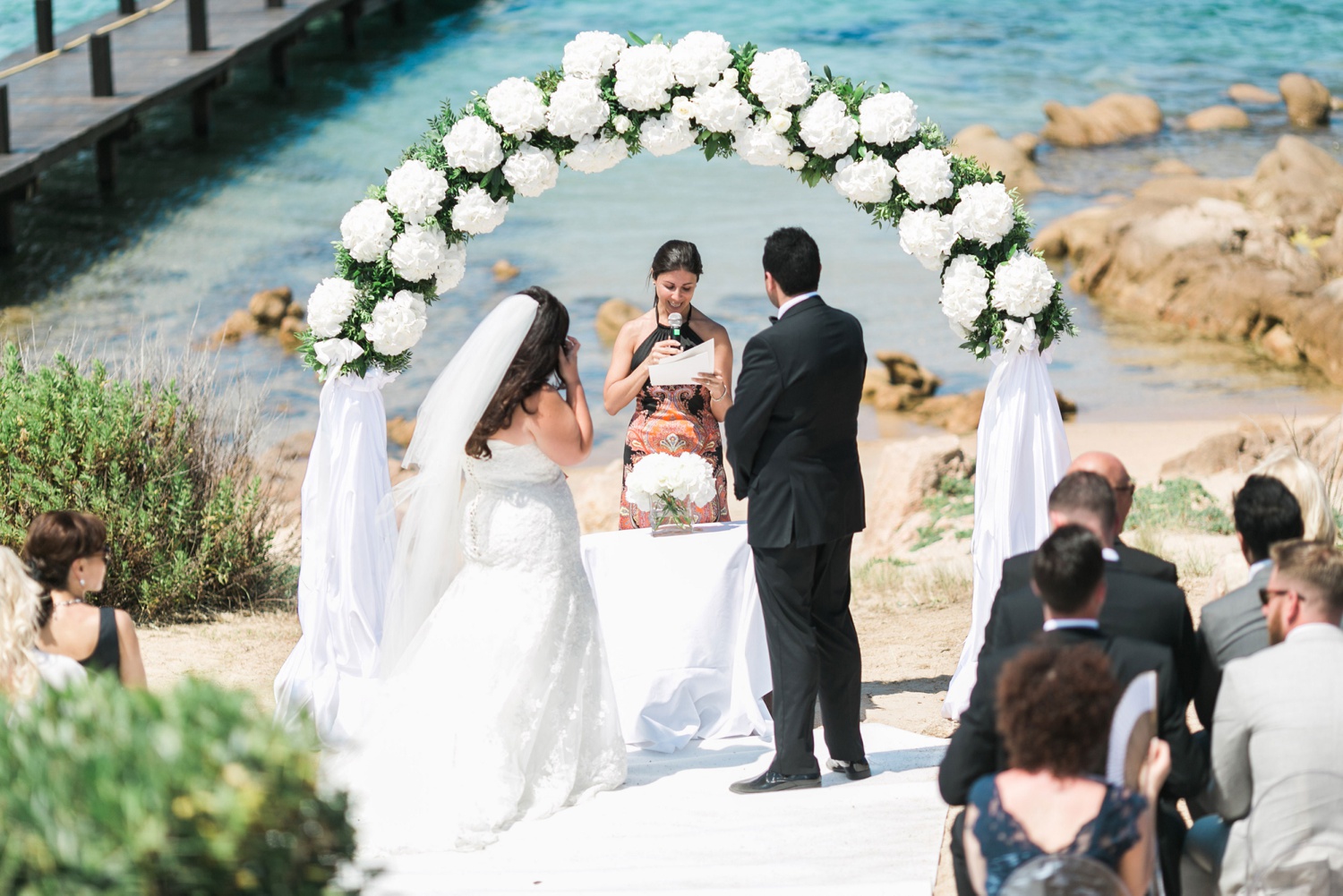 Smiles are always a constant in my ceremonies. I love when the bride and groom happily look at each other in love!
At the end of each ceremony, I always ask my couples to take a photo together. It's a wonderful memory of their Special Day!
Officiant: me for My Wedding in Italy
Photographer: Daniele Pierangeli
Venue: Hotel Pitrizza