When it comes to the wedding day timeline, the key concept is "Planning ahead". There are moments you don't want to forget. So my most important advice is to follow your Wedding Planner's advice 😀 as she knows how events will flow during the day and she has enough experience to make a detailed plan based on your needs, and starting from the ceremony time.
Note: in this post, I have taken for granted that ceremony and reception take place at the same venue (because this is what usually happens in most of the destination weddings I plan). If yours is not the case, make sure to account for the travel time.
But let's start from the beginning.
Bride's getting ready (from 2 hours and half to 3 hours)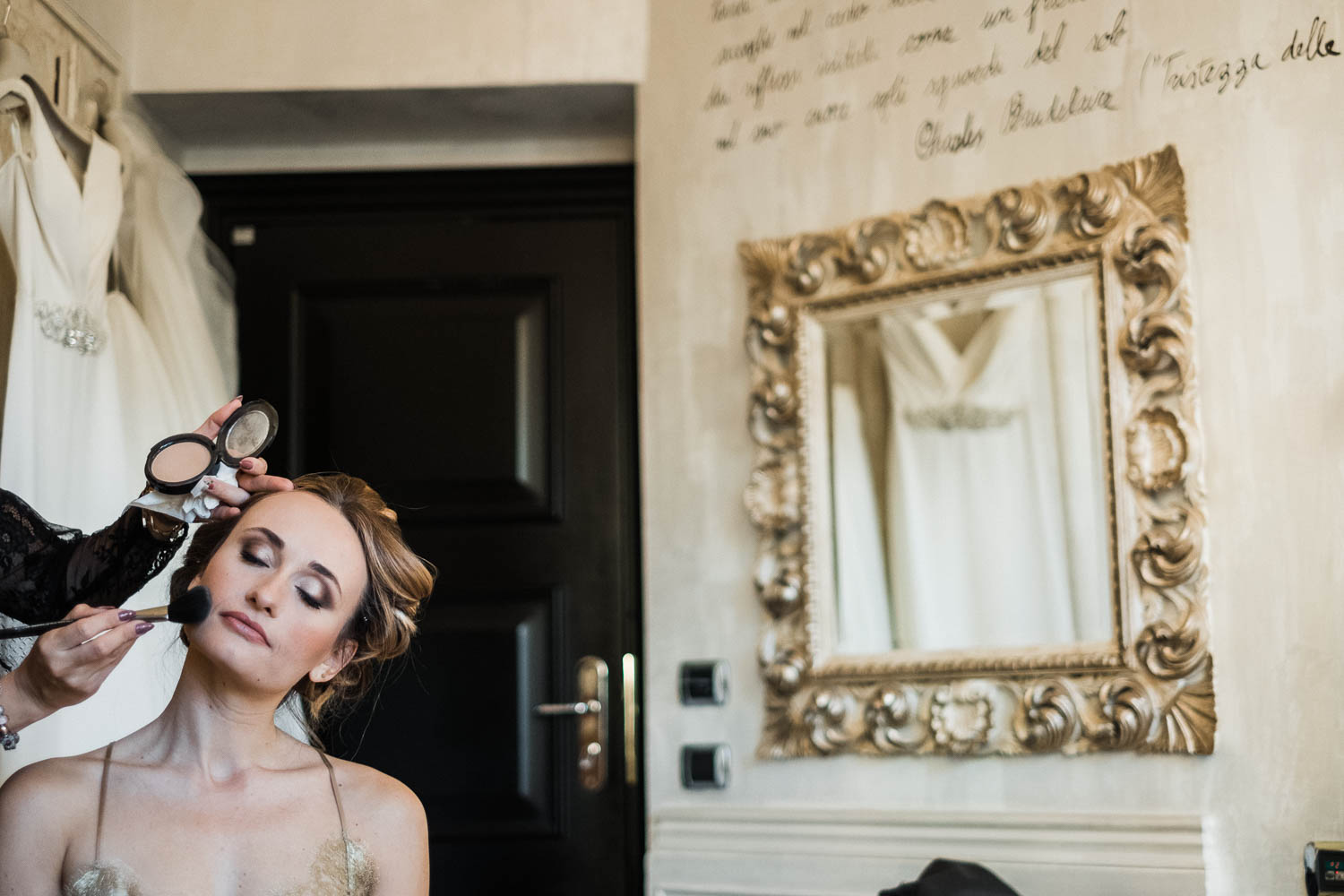 Bride's portrait and bridesmaids photos (30-45 mins)
My tip: Be sure to have your bridesmaids (as well as your Mom and any other bridal VIP) ready to get dressed by the time your hair and makeup is complete. This way, everyone can be in the bridal party photos.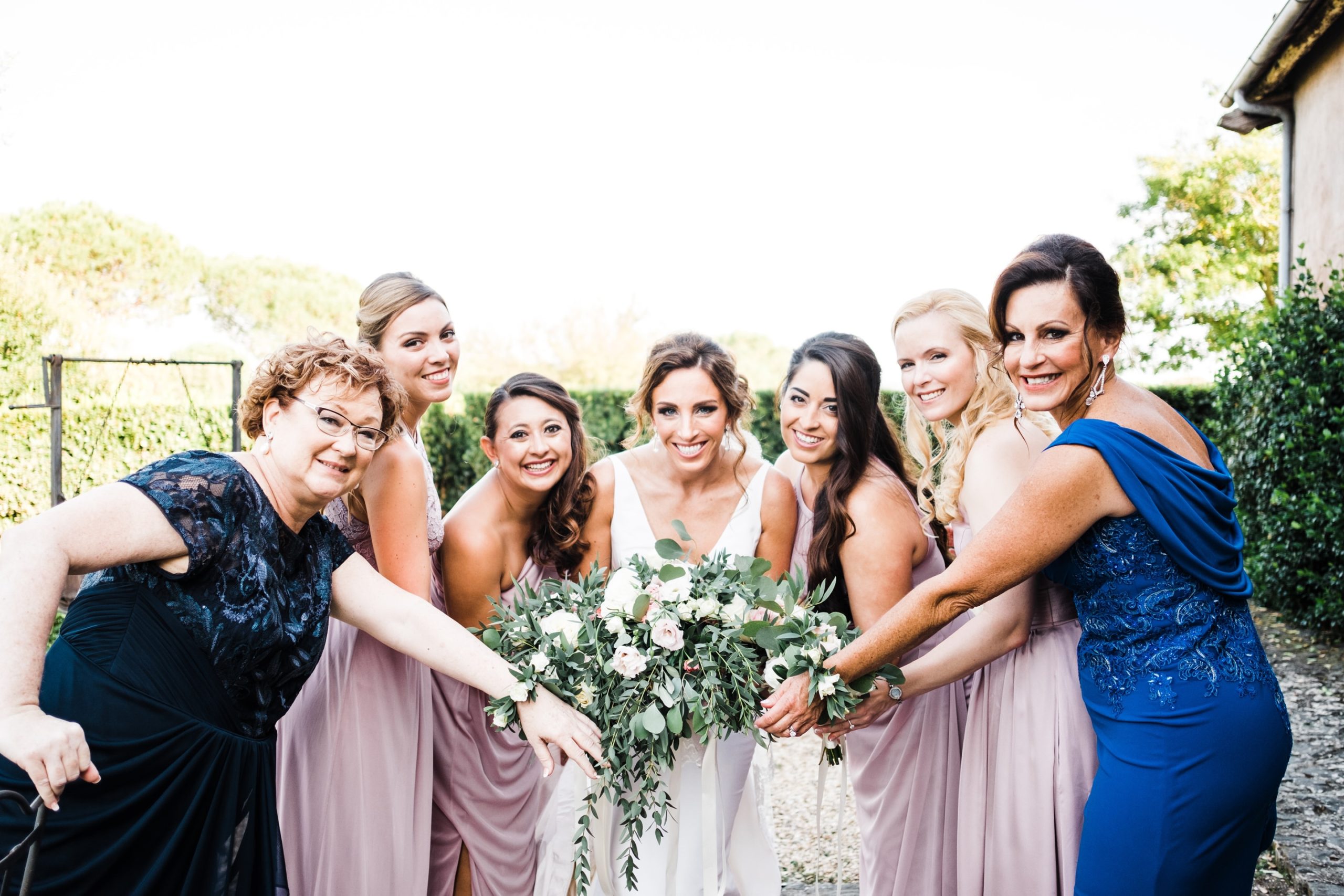 Groom's getting ready (around 1 hour)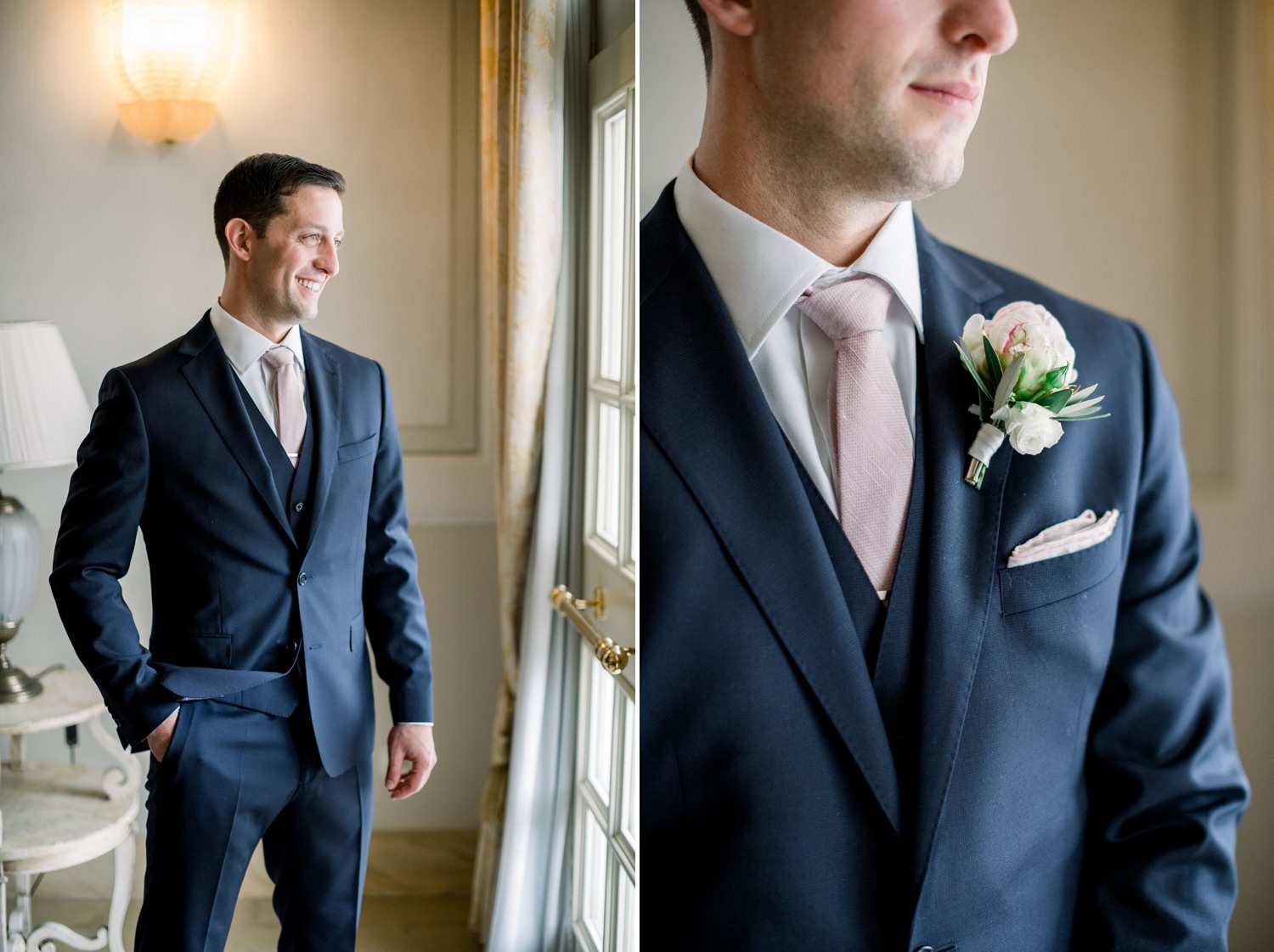 First Look (around 30 mins)
Ceremony (from 30 mins to 1 hour)
My tips: Make sure your wedding invitation shows an earlier ceremony start time than the actual one, in order to ensure all the seats will be filled and to give your guests time to arrive in case of last minute hassles. So, if you are planning to start your ceremony at 4.30pm, write 4pm on your invitation. And, unless all your guests stay at the wedding venue, ask your caterer to set up a refreshment corner with flavored waters and juices to welcome them.
If you are getting married in a Catholic Church, your ceremony will take roughly one hour. This is usually the standard time for any Mass.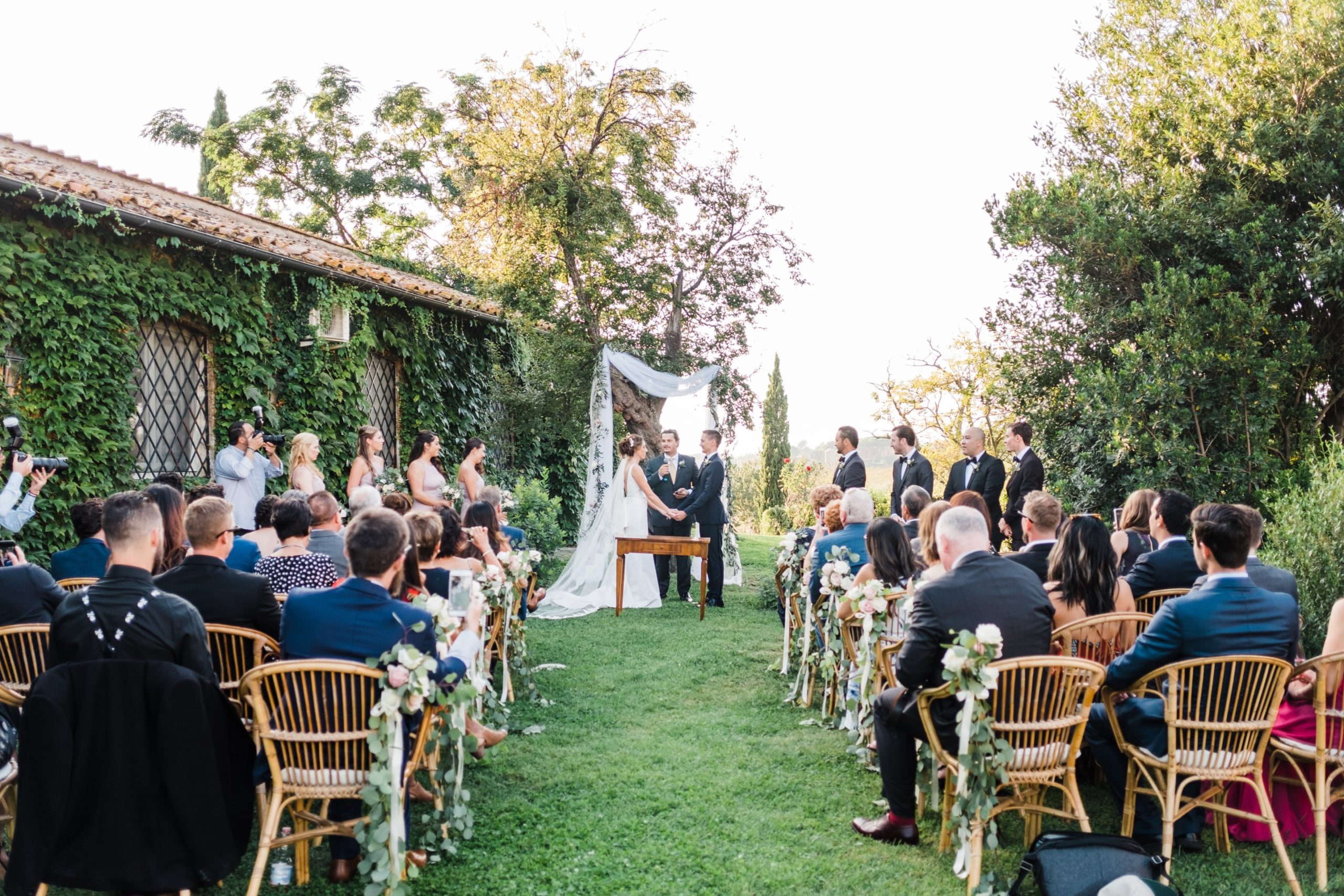 Couple portraits (around 30-45 mins)
My tips: The best time of the day to get wonderful photos is sunset, so make sure you plan your ceremony at the right time based on the period of the year you want to get married. In case this is not possible, a great plan B is to join the first part of the cocktail hour and then escape for some portrait photos together with the photographer.
Note: During the cocktail hour, you may want to take some photos with your guests. If you prefer to enjoy the aperitivo, you can opt for family photos before the ceremony. In that case, you will need to give your photographer a detailed list of all the family combinations you want to be captured in order not to miss anybody.
 Cocktail hour (1 hour and 30 mins)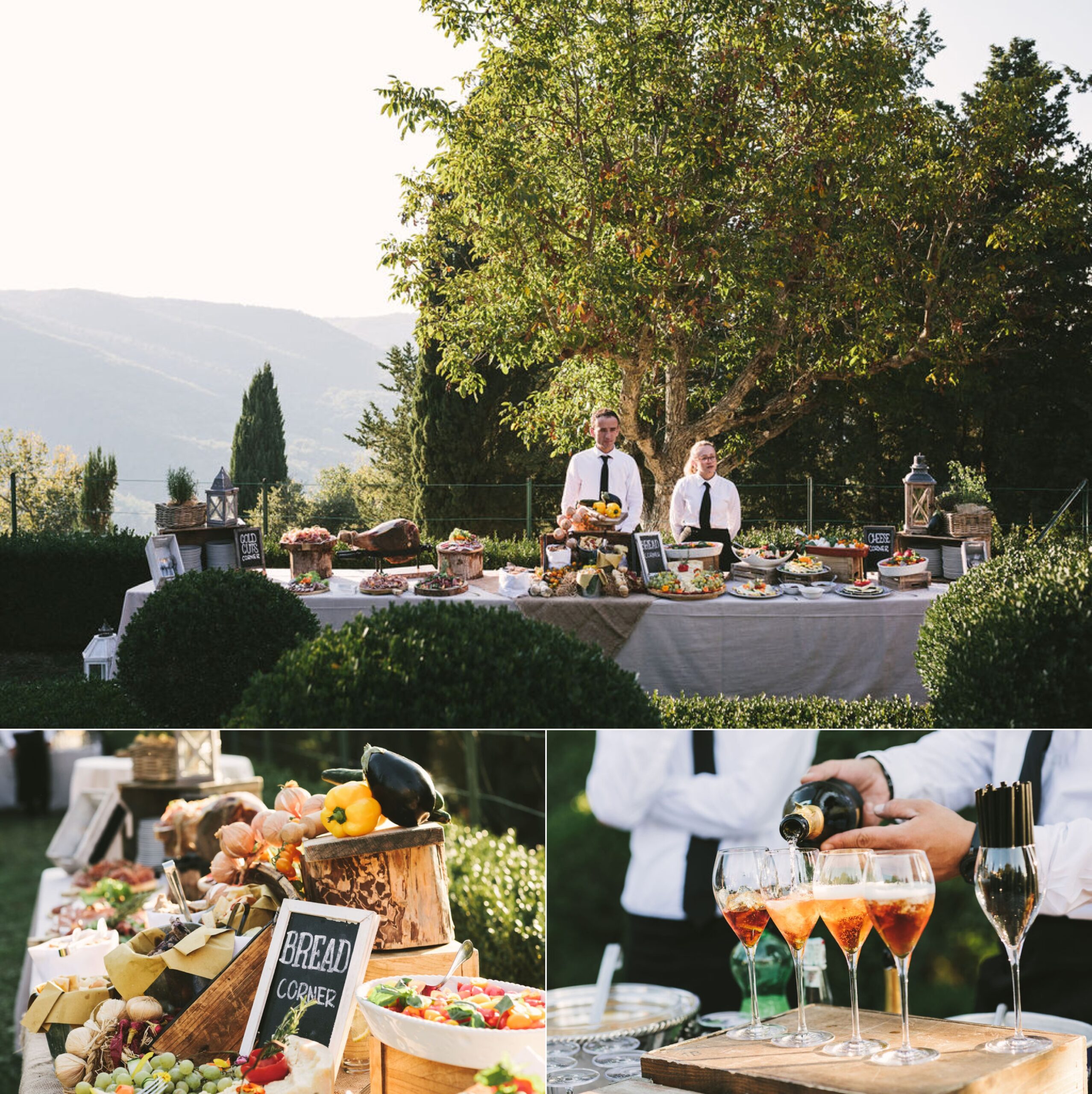 Dinner (1 hour and 30 mins to 2 hours)
My tip: Italian wedding menus usually include two first courses and a main course with a couple of side dishes. For each course, 30 minutes are the average time. Of course, this time might vary depending on many elements, such as the number of speeches and of toasts. To avoid having your reception last forever, recommend your speakers stay with the time limit you establish (I suggest no more than 3-4 minutes each).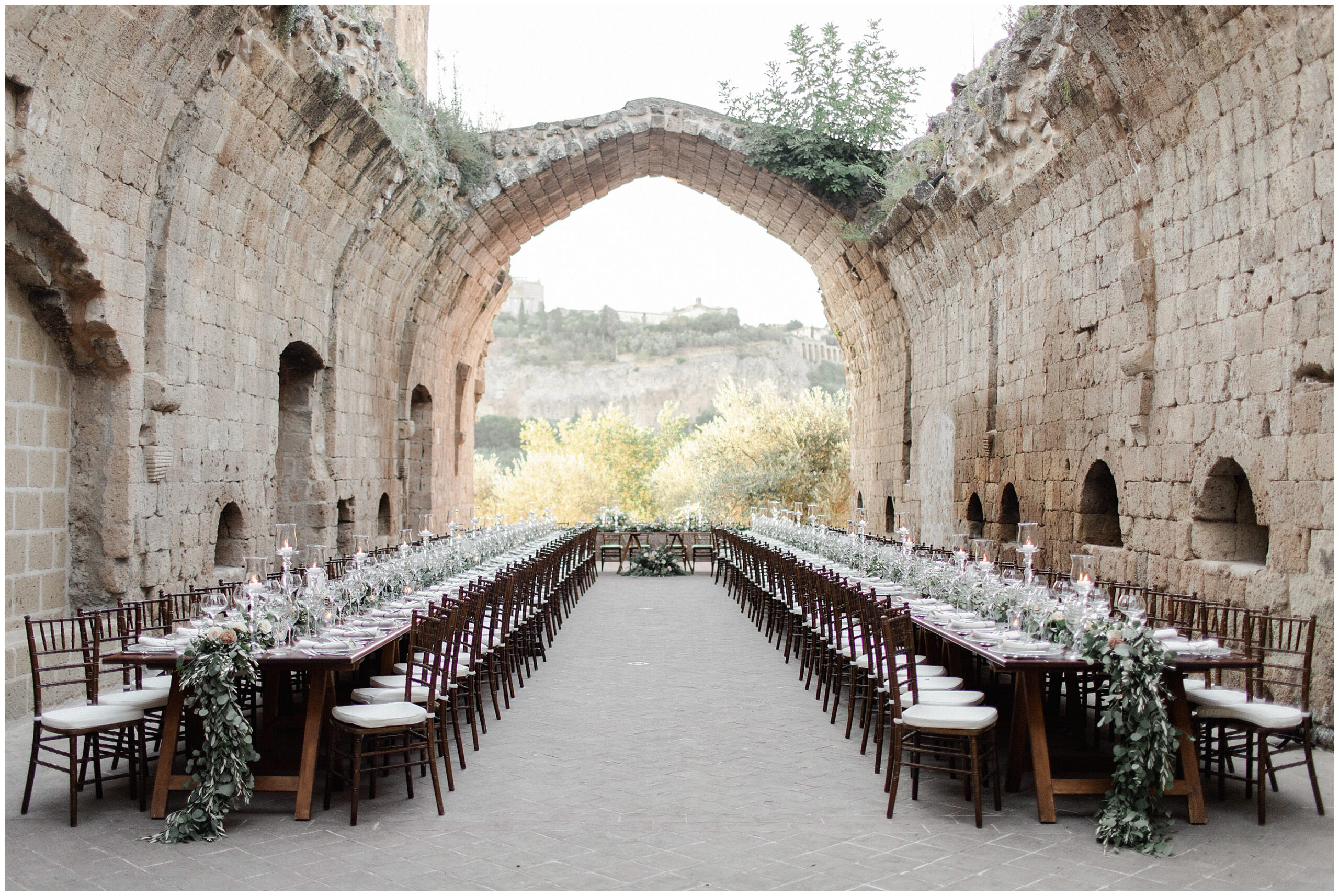 Cake Cut (30 mins)
This is one of the moments where you can bring some magic by adding fireworks or sparklers to involve your guests in the celebration of your love.
Mother-Son, Father-daughter, Newlyweds dances (15 mins)
Photos
Daniele Pierangeli